Self-sufficient Penang tourism emerges as a bright spot when it comes to Malaysian tourism. This city attracts tourists from all over the world thanks to the diverse and harmonious culture of the Chinese, Indians and Malaysians. To prepare for a convenient self-sufficient Penang trip, you should immediately tick the 7 things to remember below.
When is the best time to travel to Penang by self-sufficienZcy?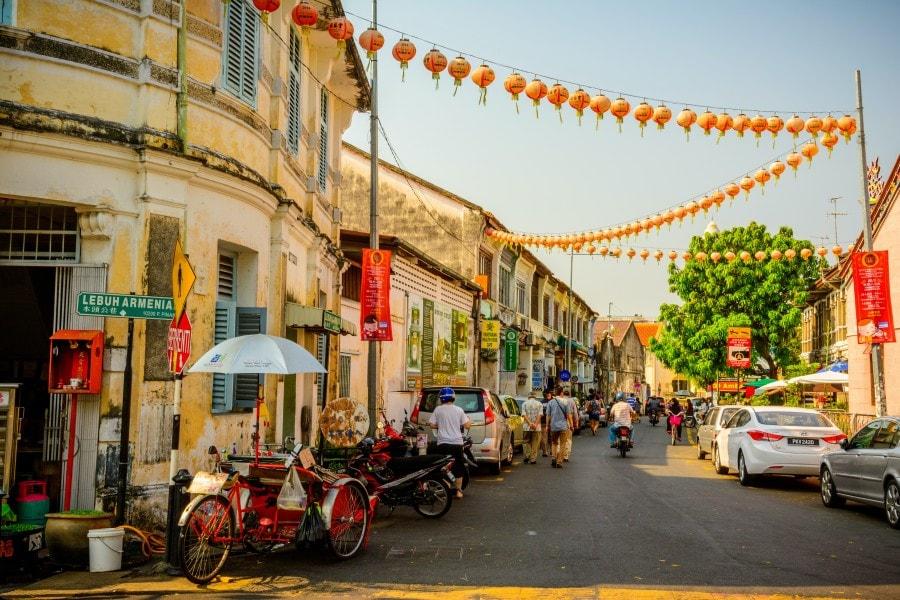 The climate in the pearl island of Penang is hot and humid all year round due to the full features of the equatorial region. The rainy season usually lasts from September to November and the dry season starts from December to March. The period from May to November, the weather will be quite humid. With this type of weather, you can travel to Penang by yourself at any time of the year.
However, if you want your travel to be more fun and interesting, the most appropriate and wonderful time to travel to Penang, Malaysia is:
• March when the Penang world music festival takes place or December with the Jazz festival.
• May with the flower festival and June with the month-long George Town festival.
How to move to Penang economically?
To get here, you can take a plane from Kuala Lumpur to Penang or take direct flights from  where you are to Penang. The price for a flight depends on the carrier you choose, but can range from 70 USD to nearly 200 (VND).
In addition, you have another interesting option is to take the train from Langkawi to Penang. Or you can take the train/bus from Kuala Lumpur to Georgetown. Usually, these means of transport are much cheaper than going by plane. However, in return, you have to spend quite a lot of time 5-6 hours instead of only about 1 hour flight.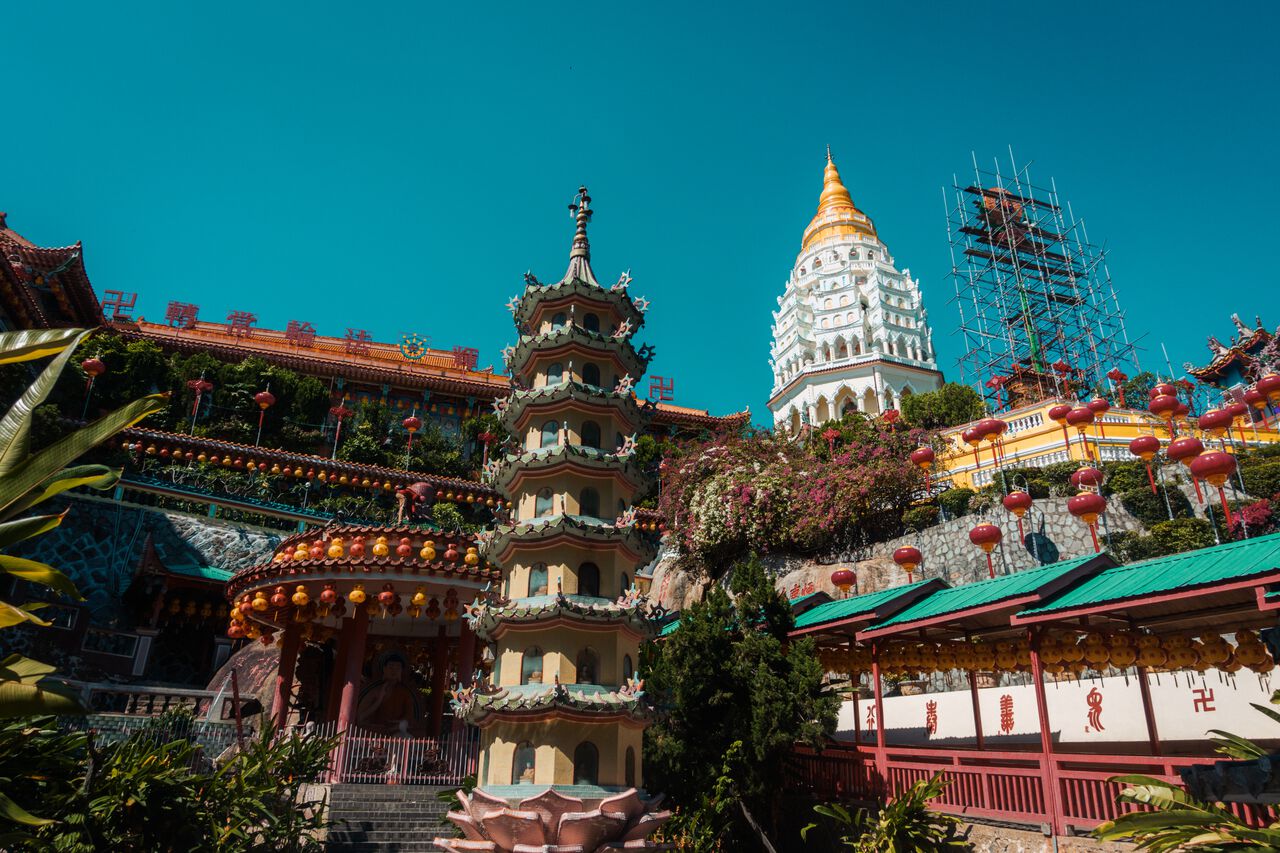 After arriving in Georgetown, to go from the airport to the hotel you can take a taxi or bus. The average travel time between the two places is about 90 minutes. Regarding transportation in the city, you can choose to rent a motorbike if traveling alone and hire a taxi if traveling in a large group. The cost of moving in the city on average will take about 20-25 USD depending on the distance and the number of people in your group.
Where should self-sufficient Penang travel?
Depending on whether you love the quiet or the bustle, you can choose the accommodation accordingly. There are two main areas, the old town of Georgetown or the downtown area near Komtar (the tallest building in Penang). The cost for a night in Penang is about 400-500 for budget hotels and about 2.3 million for luxury rooms.
Suggest some hotels in Penang for you: So Hotel, located at No 90 Siam Road, George, Penang. 118 Hotel: With each room priced from $21-25, located at 29, Jalan Dato Keramat, George Street, Penang. Red Inn Heritage Guesthouse, with room rates ranging from $12-21, is located at No.15, Love Lane, George Town Heritage, Penang. Tune Hotel – Downtown Penang address: 100, Jalan Burmah, Section 15, George Town Heritage, Penang.
What is attractive about Penang cuisine?
Traveling to Penang on your own without enjoying the cuisine here is a pity. Penang cuisine is known as "the world's kitchen" with delicious, diverse and attractive dishes. As the intersection of many different cuisines: Chinese, Indian, Japanese, Thai, Malay, …, Penang is famous for over 30 street foods, to enjoy all the delicious dishes here you will probably have to save them. stay for a long time.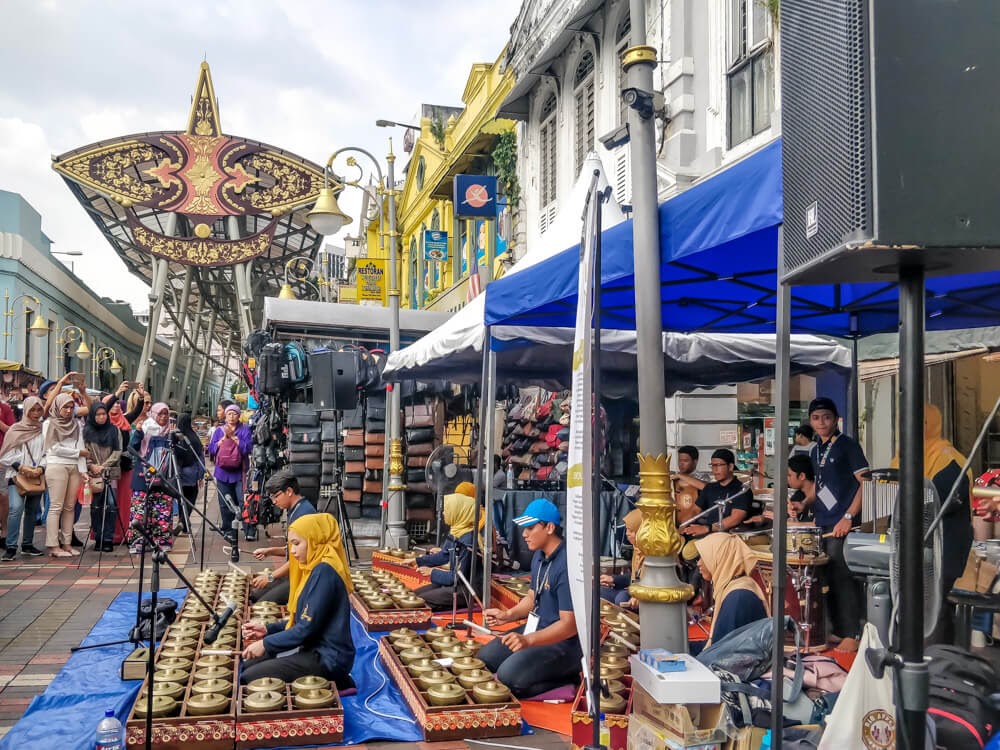 Certain dishes that must be tried when traveling to Penang are self-sufficient such as: Laksa, Chee Cheong Fun cake, Chak Koay Teow noodles, Chak Koay Kak … and famous snacks: ice cream, smoothies, crepes are also available for sale. variable everywhere. For vegetarians, don't worry, you can go to Foodcourt Gurney Drive for vegetarian and savory dishes, usually open from 6:00 pm.
Delicious, nutritious and cheap places to eat in Penang
If you are not sure where to eat delicious, cheap but still enjoy Penang specialties when traveling to Penang by yourself, the most attractive, highly appreciated places to eat when traveling to Penang like Spice Market (Rasa Sayang's restaurant), Hard Rock Cafe (under Hard Rock Hotel), China House, Tree Monkey (belonging to Tropical Spice Garden), Charlie Brown cafe (at Straits Quay Mall), Oldtown White Coffee, Theme General cafe, Street Market (Gurney Drive),…is a suggestion for you.

The most recommended tourist destination to visit Penang
George Town Old Quarter, Kek Lok Si Temple, Chayamangkalaram Pagoda, Guan Yin Temple, Snake Temple, Chalets on Chew Jetty River, Tropical spice garden, Penang hill, Penang national park, Spice Garden, public park Escape Theme park, Batu Ferringhi beach … are famous and attractive attractions and attractions that cannot be missed when traveling to Penang.
Note when traveling to Penang self-sufficient
– It is recommended to buy a tour or book in advance for services such as: accommodation because booking in advance will save a lot of money and prevent room fires in the peak season.
– Do not eat or drink on the subway (MRT) or you will be fined.
– Malaysian currency is called Ringgit, 1 USD = 4.16 Sing Dollar, 1 Ringgit . In Malaysia, only Ringgit currency is used, not USD currency, but there are quite a few places to change USD to Ringgit currency. If your trip does not go to central places, you should exchange Ringgit money in advance for the easiest use.
– You should bring clothes, suitable for the Malaysian climate (23 – 33 degrees Celsius).
– Cars in Malaysia run on the left, so if you intend to rent a car, you should drive carefully.
– If you intend to rent a motorbike to travel at places, you must bring your driver's license for inspection.
Coming to Penang is coming to ancient lands, rich in heritage; From the majestic plateaus overlapping messages to the blue beaches, shimmering in the sun. Regardless of how you want to organize your self-sufficient Penang tour, this land will be the perfect stop.