Discover the beauty of Malaysia with expert insights on traveling to Penang and Kuala Lumpur. Learn about the best time to visit and more.
Introduction about Malaysia
Malaysia is a beautiful country located in Southeast Asia. It is well known for its diverse culture, beautiful landscapes, and vibrant cities.
The country is a popular destination for tourists from all over the world. One of the most interesting things about Malaysia is its cultural diversity.
It has three major ethnic groups – Malay, Chinese, and Indian – as well as many smaller communities. This unique mix of cultures has resulted in a rich array of traditions, festivals, and cuisines that make Malaysia an exciting place to visit.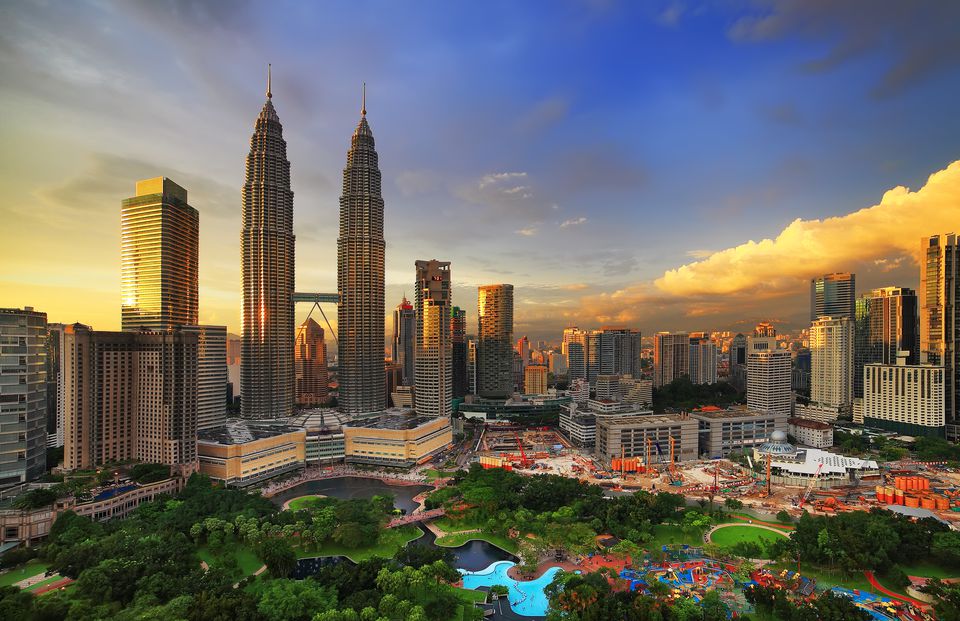 Another attraction for visitors to Malaysia is its stunning natural beauty. The country boasts some of the world's most spectacular scenery, including pristine white-sand beaches, dense rainforests teeming with wildlife, and towering mountains that offer breathtaking views.
Some of the most popular destinations include Langkawi Island, Mount Kinabalu National Park, and Taman Negara Rainforest. Whether you're interested in exploring bustling cities or getting back to nature in a tranquil setting, Malaysia has something for everyone.
In the following sections of this article we will explore two of the most popular destinations in depth: Penang and Kuala Lumpur. But first let's take a closer look at when it's best to visit this amazing country.
Best time to visit Malaysia
Tourists from around the world visit Malaysia all year round, but there are specific times to visit if you'd like to avoid the worst of the weather and crowds. Malaysia has a tropical climate, which means that it can be hot and humid throughout the year. However, there are certain seasons when it is not advisable to visit due to heavy rainfall and adverse weather conditions.
The best time to visit Malaysia is between March and October when rainfall is at its lowest in most parts of the country. While you can still expect some rain, particularly in Kuala Lumpur and Penang, overall there will be more sunny days for exploring the country's attractions.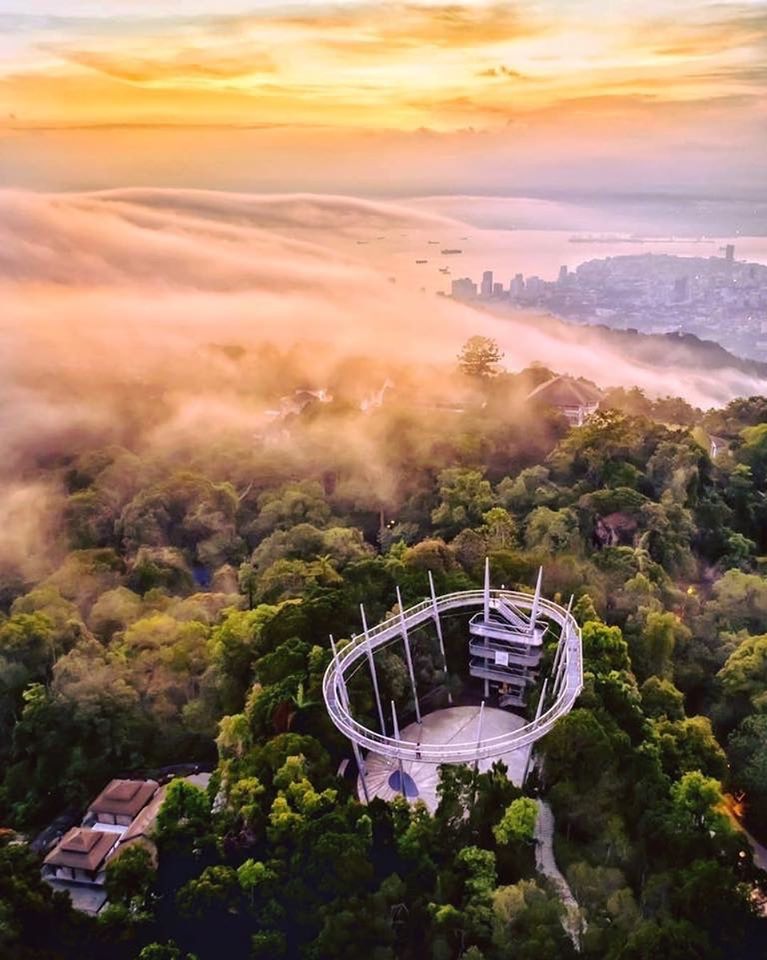 Additionally, this period also coincides with major events such as Hari Raya Aidilfitri (Eid al-Fitr), Chinese New Year, and Wesak Day, which are celebrated with great enthusiasm throughout Malaysia. March through June is considered one of the best periods to visit penang as it offers a pleasant climate for visitors who prefer cooler temperatures.
During this period, visitors can explore Penang's rich cultural heritage by visiting places such as Kek Lok Si Temple or Georgetown's Street Art Trail without having to deal with too much heat or humidity. If you're planning on visiting Kuala Lumpur during your trip to Malaysia then it's best advised to avoid November through February due to heavy rainfall during these months.
The monsoon season arrives during these months bringing along intense rains that can lead to floods in certain areas of Kuala Lumpur. On average January is usually the wettest month in Kuala Lumpur so bear that in mind while planning your trip.
Traveling penang
Penang Island is one of the most popular tourist destinations in Malaysia. Located on the northwest coast of Malaysia, Penang is known for its beautiful beaches, colonial architecture, street art, and delicious food.
The island has a rich history, and it was once an important trading port for the British East India Company. One of the top things to do in Penang is to explore George Town, a UNESCO World Heritage site since 2008.
The city is famous for its colonial architecture, street art murals by international artists like Ernest Zacharevic and Lithuanian artist Ernest Zacharevic. Walking around George Town's narrow streets and alleys can be a charming experience as one can discover unique shops selling antiques or trendy coffee shops with Instagram-worthy latte art.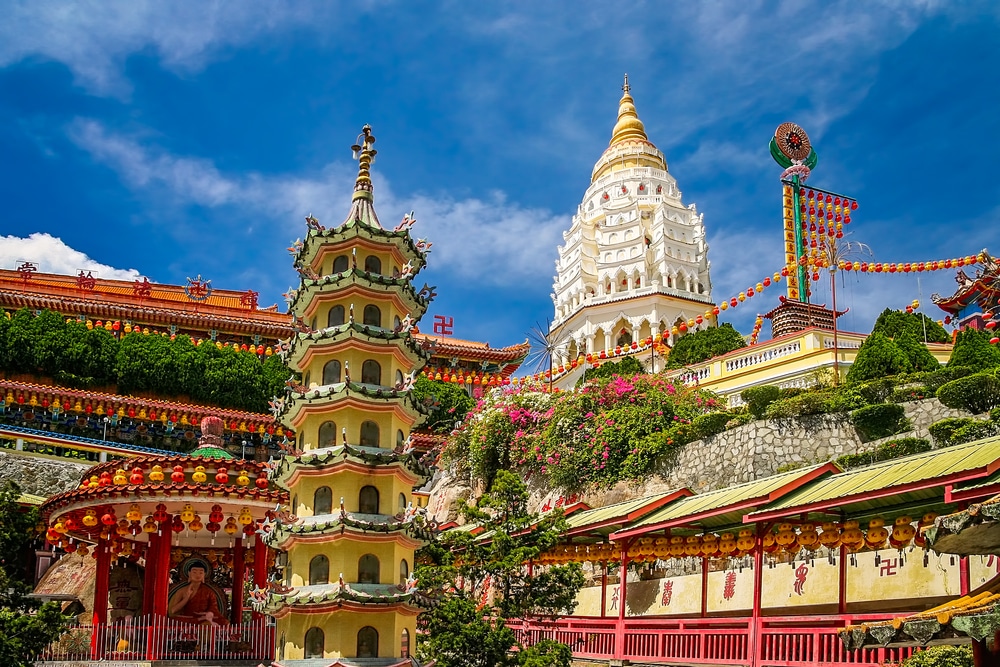 When visiting Penang Island, make sure you try some of the local dishes such as Char Kway Teow (stir-fried rice noodles), Asam Laksa (sour fish soup), Nasi Kandar (rice with curries), Hokkien Mee (prawn noodles) among others. Some of the best places to try these delicacies include Gurney Drive Hawker Center or New Lane Hawker Center which are popular foodie destinations in Penang.
Another attraction that should not be missed when visiting Penang is Kek Lok Si Temple which is one of Southeast Asia's largest Buddhist temples located on a hillside overlooking George Town. This grand temple complex features several prayer halls, pagodas as well as gardens filled with koi ponds and colorful flowers making it an excellent photo opportunity spot for tourists visiting Malaysia.
Traveling Kuala Lumpur
Kuala Lumpur is the capital of Malaysia and one of the most popular tourist destinations in Southeast Asia. With a vibrant mix of cultures, towering skyscrapers, and delicious food, Kuala Lumpur has something for everyone. In this section, we will explore the top things to see and do when traveling to Kuala Lumpur.
One of the must-visit attractions in Kuala Lumpur is the Petronas Twin Towers. Standing at 452 meters tall, these twin towers were once the tallest buildings in the world.
Visitors can take a tour of the towers and even walk across the skybridge that connects them for stunning views of the city below. Another popular attraction is Batu Caves, a series of limestone caves located just outside Kuala Lumpur.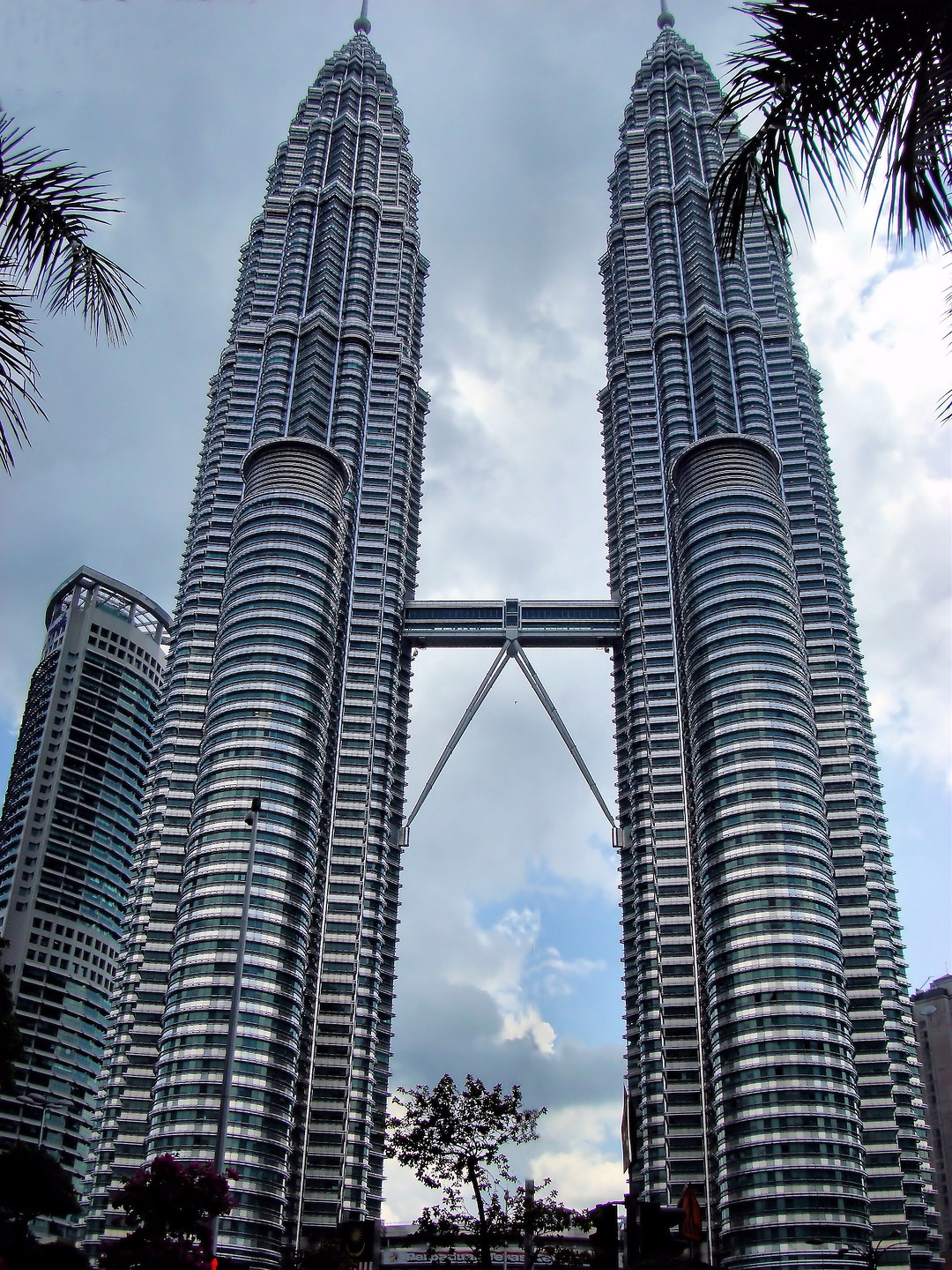 The caves are home to several Hindu shrines and temples and require visitors to climb a steep flight of stairs to reach them. For those interested in shopping, head over to Bukit Bintang.
This area boasts some of Kuala Lumpur's best shopping malls, including Pavilion KL and Suria KLCC. Visitors can also find plenty of street vendors selling local souvenirs and snacks here.
No trip to Kuala Lumpur would be complete without trying some of Malaysia's delicious cuisine. Head over to Jalan Alor for some mouth-watering street food or dine at one of the many fine dining restaurants located throughout the city.
Visiting Kuala Lumpur should be on every traveler's list when visiting Malaysia. With so much to see and do in this vibrant city from visiting iconic landmarks such as Petronas Twin Towers or exploring religious sites like Batu Caves or taking advantage for shopping opportunities offered by Bukit Bintang district or indulging your taste buds with Malaysian cuisine found throughout Jalan Alor district – there truly is something for everyone here!
Conclusion
Malaysia is a country that offers a unique blend of cultures, cuisines, and natural beauty. From the bustling capital of Kuala Lumpur to the picturesque island of Penang, there is something for every traveler to enjoy.
The best time to visit Malaysia would depend on your personal preferences and the type of experience you are looking for. Whether you want to escape the cold winter months or avoid the rainy season, there is always an ideal time to plan your trip.
Traveling to Kuala Lumpur is an experience that should not be missed. This vibrant city boasts some of the most iconic landmarks in Southeast Asia, such as the Petronas Twin Towers and Batu Caves.
Visitors can also explore its rich history by visiting places like Merdeka Square or Chinatown. With its modern infrastructure and multiculturalism, Kuala Lumpur offers a unique travel experience that will leave you in awe.
Penang Island is another destination worth visiting in Malaysia. Known for its delicious street food and colonial architecture, Penang offers a glimpse into Malaysia's rich history and cultural diversity.
You can visit famous attractions like Kek Lok Si Temple or take a leisurely stroll through Georgetown's charming streets lined with colorful shophouses. Whether you're traveling for adventure or relaxation, Malaysia has much to offer visitors from all walks of life.
With its diverse landscapes and exciting mix of cultures, it's no wonder that more people are choosing to visit this beautiful country every year. So pack your bags and get ready for an unforgettable journey through one of Southeast Asia's most fascinating destinations!