The most famous Penang street food in Asia! While there are plenty of other reasons to visit this vast island of Penang, the food is the most representative.
The sight of steamers, the sound of metal utensils and the crowded seating area can be quite confusing for newcomers. But don't worry because these delicious and cheap dishes are worth a try.
The chefs here usually only specialize in 1 or 2 dishes from day to day so their technique is very good. Cooking techniques are sometimes passed down from generation to generation.
From expansive food courts with trolleys crammed under high-rise rooftops to the famous food street Gurney Drive, you always have the opportunity to enjoy the best street food in Penang. Even Lebuh Chulia, Penang's backpacker hub, has plenty of street food options when the sun goes down.
Char Kway Teow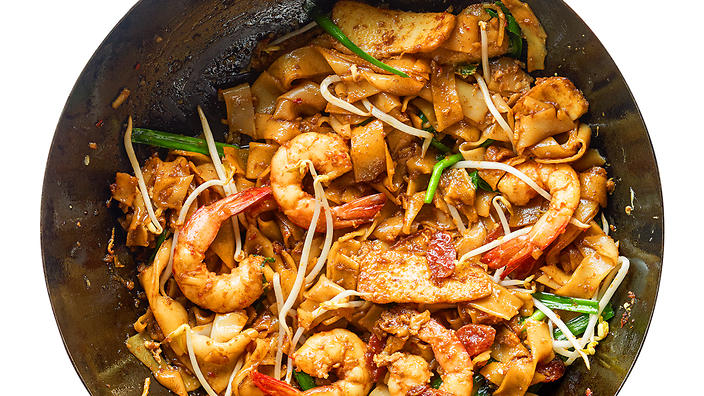 You will encounter this noodle dish under many names like "char koay" or "kway teow".
As the name suggests, this noodle dish is dry and has a slightly burnt smell due to being fried in a pan. Kway teow was once a dish that poor workers chose to just eat to fill their stomachs to work. The dish is usually made with lard, fish cakes, eggs and shrimp.
Hokkien Mee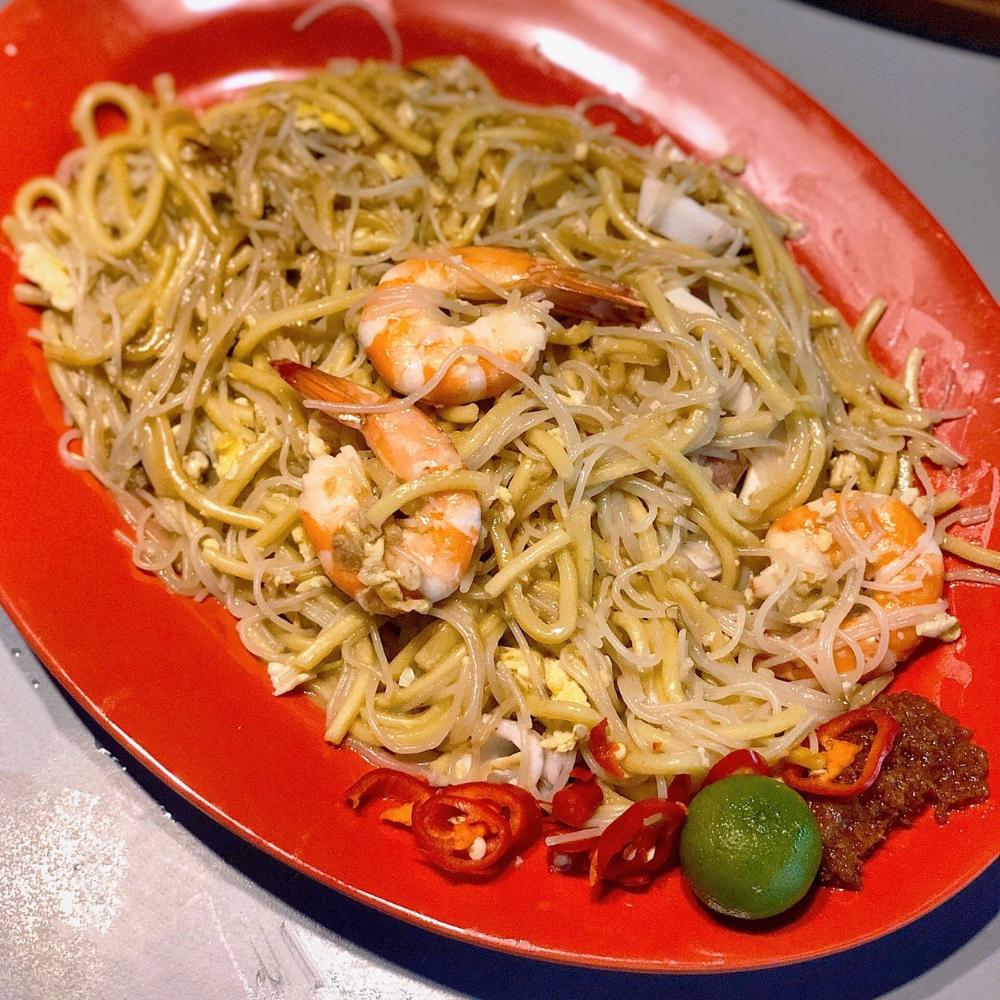 Named after Chinese immigrants to Penang, Hokkien mee (sometimes spelled "mie") typically features thinly sliced ​​grilled pork, shrimp, shallots, and chili powder. Yellow egg noodles are mixed with rice vermicelli.
The version of Hokkien mee in Penang has a slightly different taste than other places. The richer broth is made from pork bones and shrimp shells.
Penang Laksa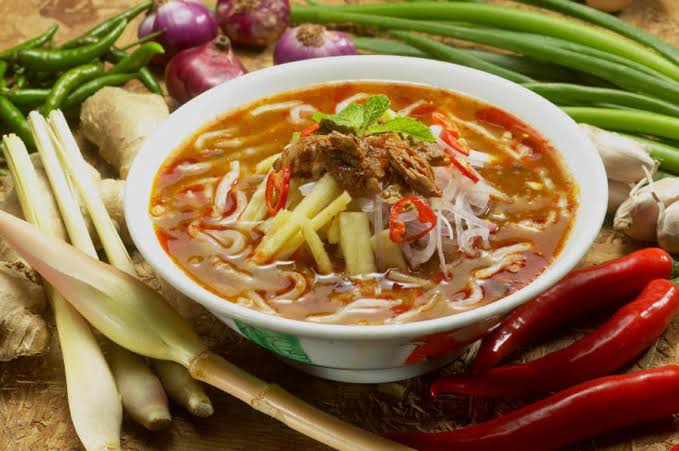 Laksa is a popular dish throughout Southeast Asia, however Penang has put a special twist on it. A little fishy with lemongrass, ginger and mint, Penang transforms laksa into a unique flavor you'll never forget.
Penang laksa is a variation of asam laksa – both slightly sour because the mangosteen fruit is sour – instead of sweet like the coconut milk laksa variations.
Mee Rebus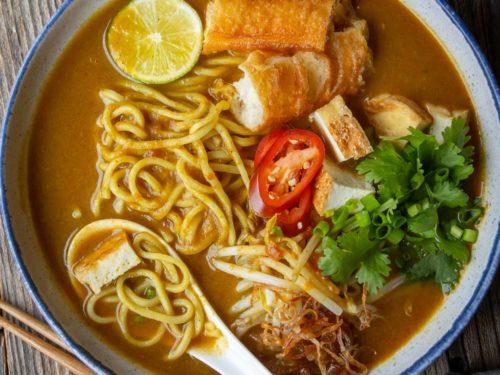 Mee rebus is a noodle dish usually prepared with ketchup or sweet tomato gravy. The noodles used are yellow egg noodles with half a boiled egg and shallots.
Mee Goreng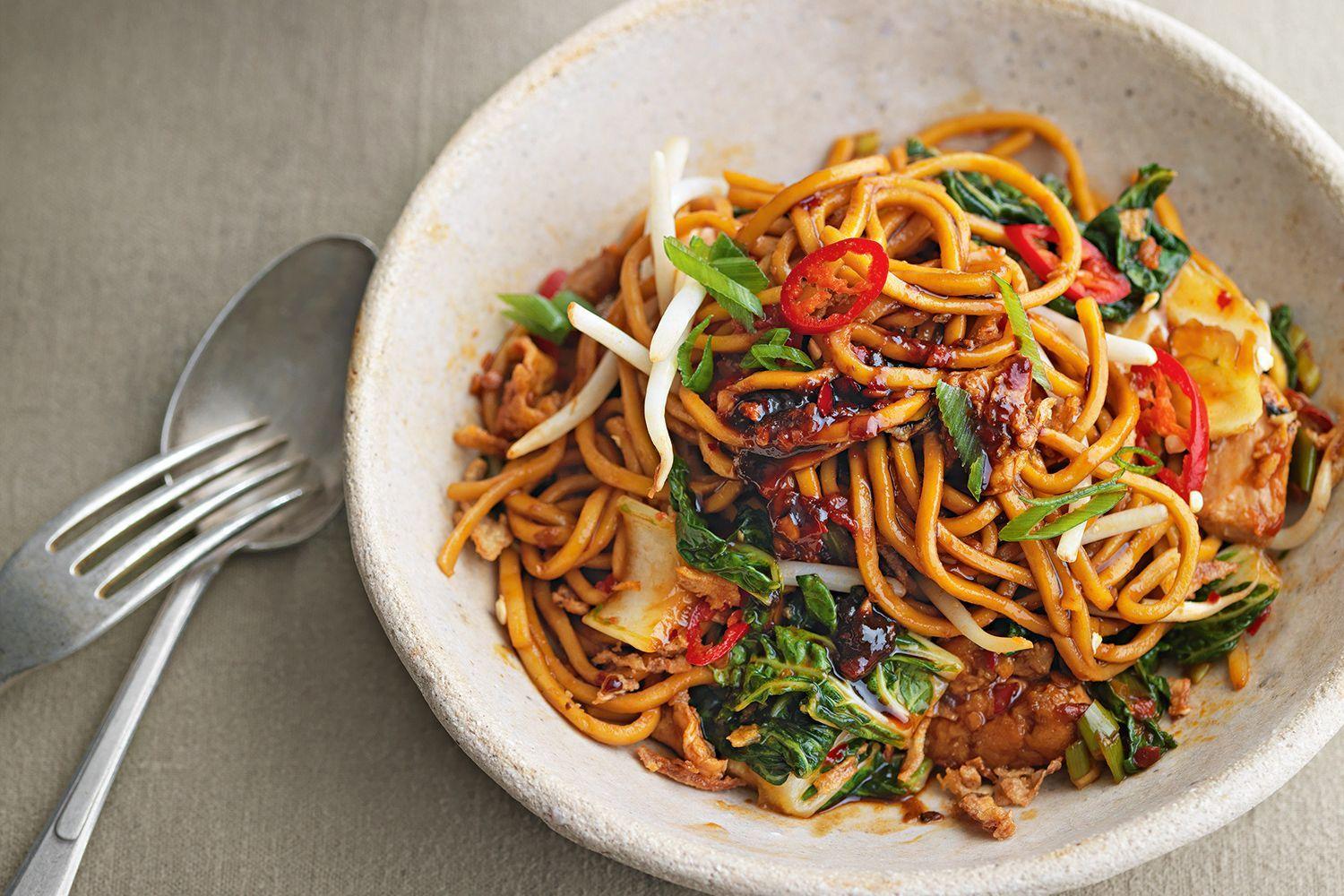 Mee goreng is simply translated as "fried noodles" and can be prepared in a variety of ways depending on the taste and style of the seller. Noodles can be rice noodles, egg noodles or worst of all, the instant noodles students eat.
Mee goreng sold by Indian-Muslims in Mamak eateries is a good alternative to avoid the pork that is often found in other noodle dishes.
Loh Mee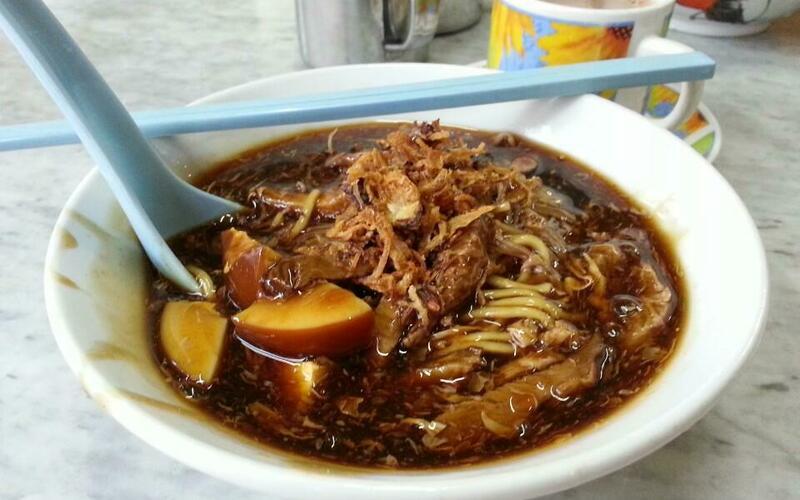 This pho soup is thickened with eggs and corn starch into a slightly gooey liquid. The noodles used are usually thick, yellow noodles. And the golden white pieces floating on the bowl of noodles is a slice of fish cake.
Loh mee is sometimes written as "lor mee".
Hao omelette
You'll find fried oysters available at most of Penang's hawker stalls, but think it's going to be a deep-fried, breaded appetizer with a plate of potatoes or jalapeno poppers on the side like elsewhere.
Penang's fried oysters are usually made into fried eggs and then garnished with sweet and sour chili sauce.
Pasembur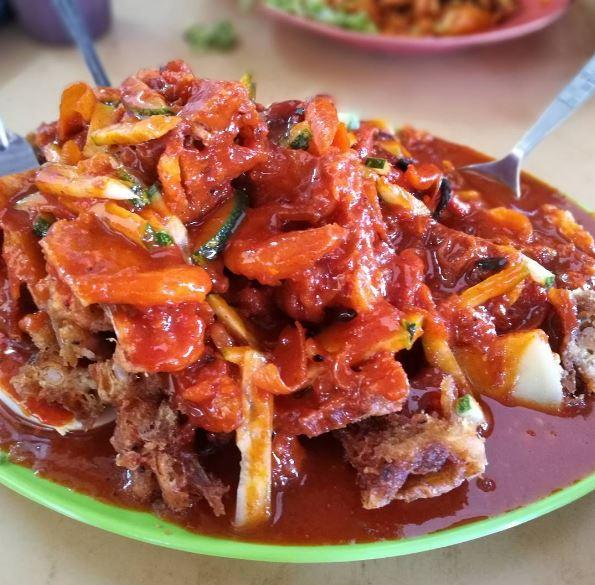 This unique Muslim specialty consists of ingredients that are fried meat, seafood, vegetables and tofu. You will point the items on the screen and charge according to the amount you order. Several vehicles specialize in different types of fish cakes.
The ingredients you choose are chopped into thin strands and mixed together. Instead of frying it many times, a hot spicy sauce will be spread on top to warm up the ingredients. Sellers can also add cabbage as a salad to fill the bowl and make the dish more fresh.
Lok-Lok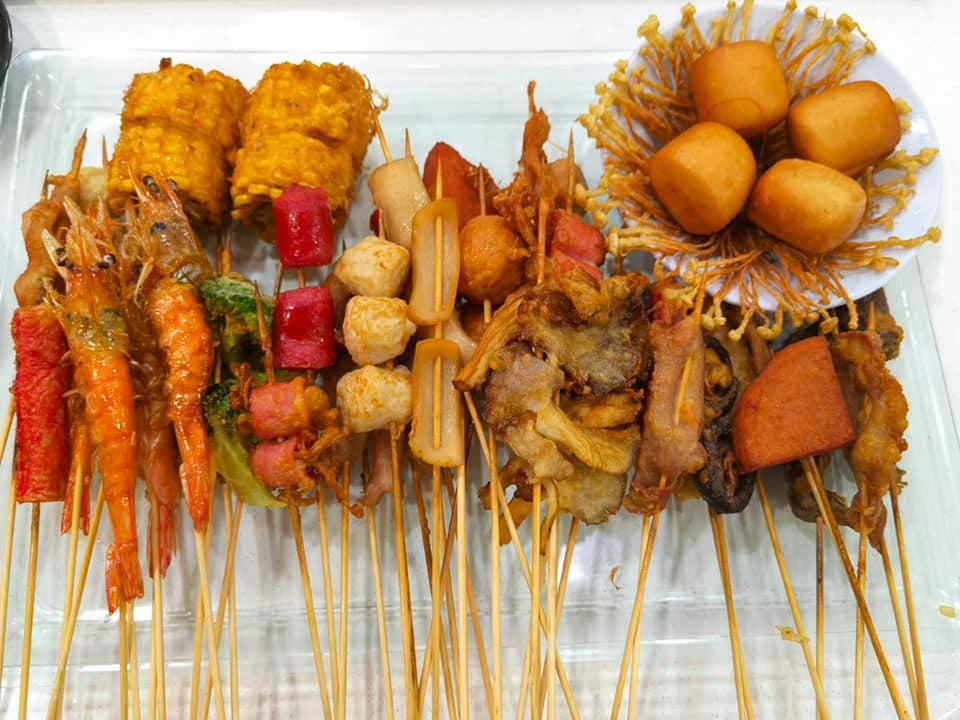 Lok-lok as a side dish or appetizer. You can choose from vegetables, meat, seafood, fish cakes, quail eggs and anything else you can think of as skewers displayed on the screen. You can choose as many as you like. Prices are usually based on a color coding system, so check the skewers.
The seller will boil the Lok-lok (or you can make your own), then you choose the sauces to cover.
Rojak
Rojak might be the most unique dessert you'll ever try. Rojak in Penang is fruit mixed with tamarind sauce. Accompanied by shrimp paste and chili add a unique flavor that is not usually associated with desserts! Peanuts and sesame seeds make the dish more crispy.
But don't be afraid of the quirks, rojak is well worth a try!
Vegetarian food in Penang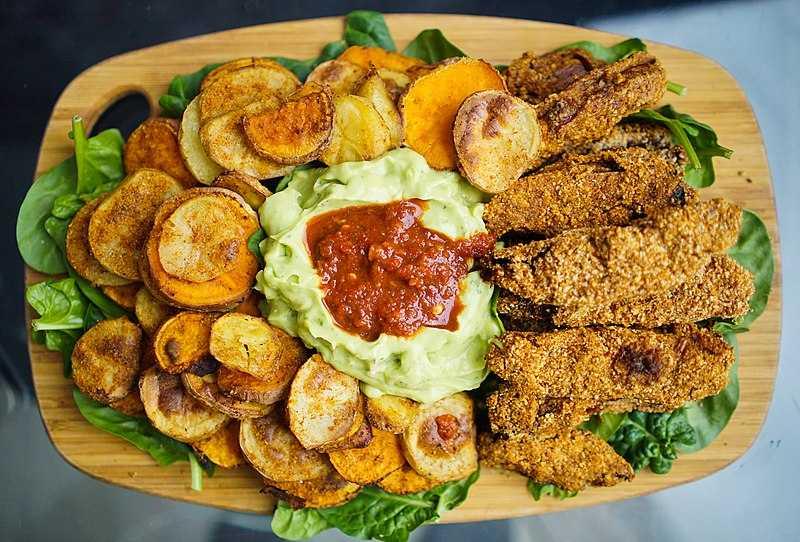 Nearly all of the above noodle dishes are made from pork products. Even if you ask for a meatless vegetarian dish, chances are the broth was prepared with bones and fat. The only way to guarantee avoiding pork is to eat at Muslim eateries or carts marked with the Arabic halal symbol.
Penang is home to a large Indian Muslim community, so finding delicious vegetarian food is pretty easy.
Note: Pork isn't the only common ingredient: many spicy broths and pastes are made with shrimp paste. People who are allergic to seafood or shellfish should be careful.
Is Penang street food safe?
Skip the draconian diet guides against street food or the fear of an upset stomach. Skipping Penang street food means missing out on a memorable cultural experience.
Assuming you choose busy, crowded carts, the food is just as safe as anywhere else. Street food is said to be safer than food served in restaurants because you can directly see if the ingredients are fresh and clean. And you can never guess how the ingredients in the restaurant kitchen are prepared.