Penang, often referred to as the "Pearl of the Orient," is a captivating state located on the northwest coast of Peninsular Malaysia. It comprises Penang Island, where the capital city Georgetown is located, and Seberang Perai on the mainland. Known for its rich cultural heritage, mouthwatering cuisine, and stunning natural beauty, Penang is a popular destination that attracts travelers from all around the world. This post provide for you about Tips for coming Penang.
Transportation to Penang:
1. Taxis and Car Sharing: Taxis and car-sharing services are the most convenient modes of transportation in Penang. However, it's important to note that Uber is no longer available in Malaysia or Southeast Asia. Instead, the local competitor Grab has taken over. I recommend using Grab as it functions similarly to Uber and makes getting around easier. You can download the Grab app and book rides as needed.
2. Public Bus (Rapid Penang): Another option for getting around Penang is the public bus system called Rapid Penang. It offers affordable fares, and we used it to reach Gurney Drive. However, it's worth mentioning that the bus routes may not always be the most convenient, so taxis or Grab might still be a better choice for most destinations.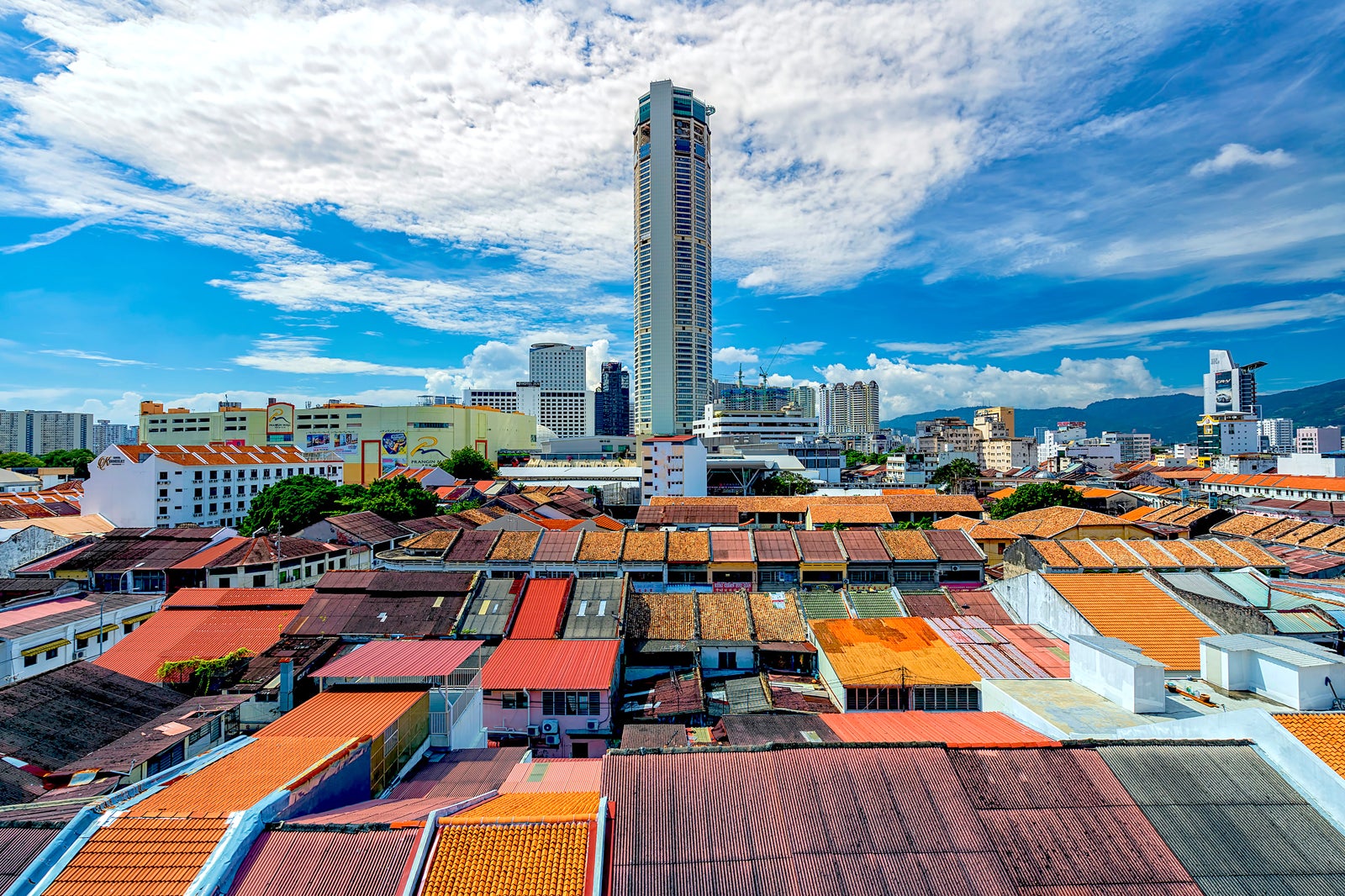 3. Utilize Google Maps: Google Maps is highly reliable in Malaysia, including Penang. Before your trip, make sure to download an offline map of Penang on the Google Maps app. This way, you can navigate the city without using data and avoid getting lost.
4. Prepaid Local SIM Card: Having an internet connection during your travels is handy for various reasons, including staying connected, accessing maps, and researching attractions. To ensure you have internet access at all times, consider purchasing a prepaid local SIM card. You can find these SIM cards at the airport or various convenience stores in Penang.
By following these transportation tips, you can navigate Georgetown and Penang with ease and make the most of your visit to this vibrant city.
Tips for Visiting Penang:
1. Explore Georgetown: Georgetown is the capital city of Penang and a UNESCO World Heritage Site. Take the time to wander through its charming streets and discover its rich history, vibrant street art, and colonial architecture. Don't miss iconic attractions like Fort Cornwallis, Khoo Kongsi, and the Clan Jetties.
2. Sample Penang's Culinary Delights: Penang is renowned for its incredible food scene. Be sure to try local specialties like Penang laksa, char kway teow, and cendol. Explore hawker centers, street food stalls, and local eateries for an authentic taste of Penang's culinary offerings.
3. Visit Penang Hill: Take a trip to Penang Hill for stunning panoramic views of the island. You can reach the summit by a funicular train ride or choose to hike up if you're up for the challenge. Enjoy the cool breeze, explore nature trails, and visit attractions like The Habitat Penang Hill.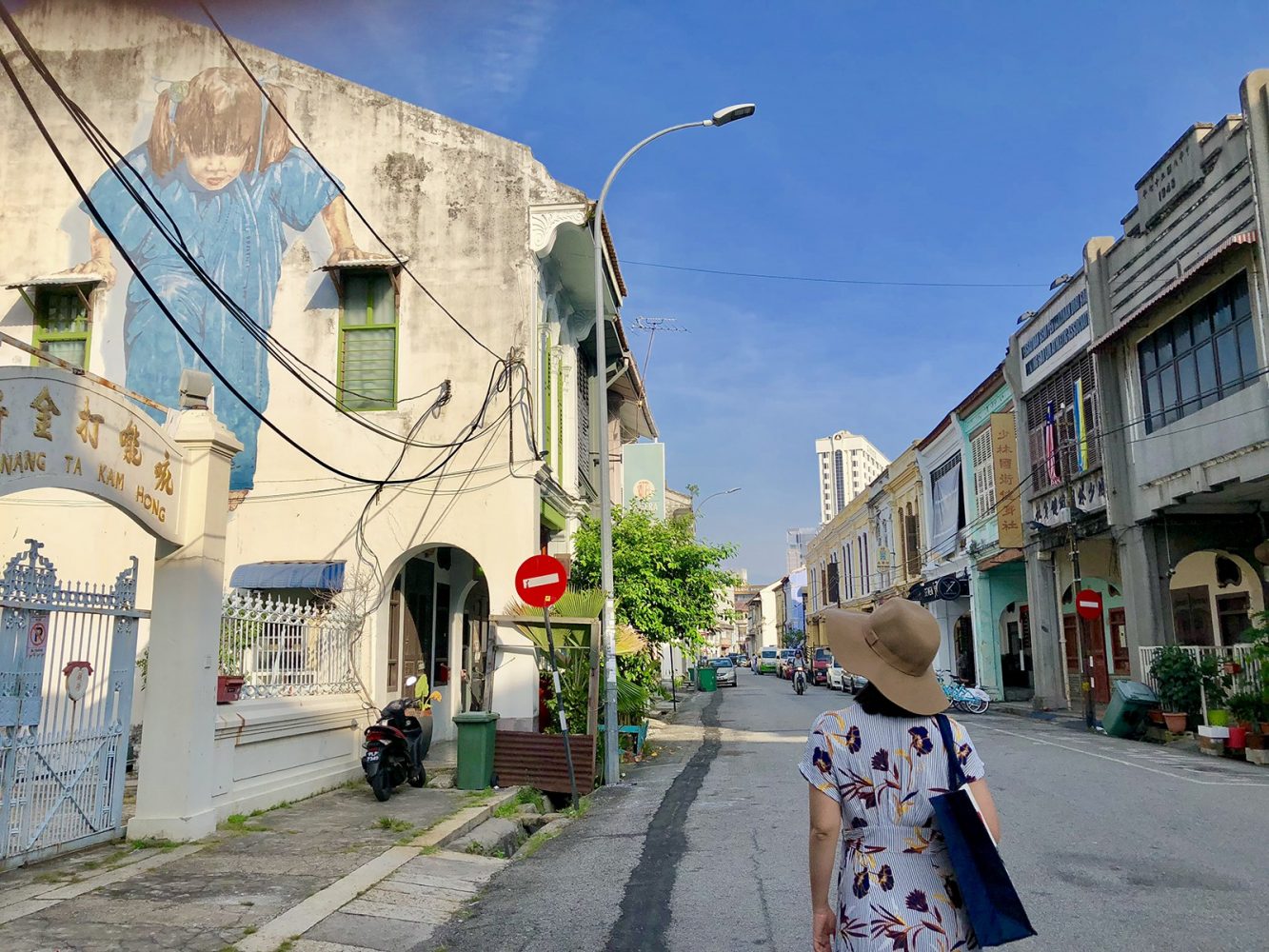 4. Discover Tropical Beaches: Penang is home to beautiful beaches where you can relax and soak up the sun. Batu Ferringhi is a popular beach destination with resorts, water sports activities, and a lively night market. For a quieter experience, explore hidden gems like Monkey Beach or Tanjung Bungah.
5. Visit Historical Temples: Penang has a multicultural heritage, and you can explore various religious sites. Visit the ornate Kek Lok Si Temple, the largest Buddhist temple in Malaysia. You can also explore other temples like the Goddess of Mercy Temple and the Dhammikarama Burmese Temple.
6. Experience Penang's Art Scene: Penang is known for its vibrant arts and culture. Discover street art murals scattered throughout Georgetown, created by local and international artists. Visit art galleries and attend cultural events to get a glimpse into Penang's thriving artistic community.
7. Explore Penang National Park: Nature enthusiasts should not miss Penang National Park, the smallest national park in Malaysia. Take a hike through lush rainforest trails, visit pristine beaches, and keep an eye out for wildlife. Don't forget to visit the Monkey Beach and the meromictic lake known as Pantai Kerachut.
8. Bargain at Night Markets: Experience the vibrant atmosphere of Penang's night markets, also known as pasar malam. These markets offer a variety of goods, including clothes, accessories, local snacks, and street food. Batu Ferringhi Night Market and Lorong Kulit Flea Market are popular choices.
9. Respect Local Customs: When visiting Penang, it's essential to respect the local customs and traditions. Dress modestly when entering religious sites, remove your shoes when required, and be mindful of cultural sensitivities. Engaging with the local community and learning about their traditions can enrich your experience.
10. Stay Hydrated and Wear Sunscreen: Penang's tropical climate can be hot and humid. Stay hydrated by drinking plenty of water throughout the day, especially when exploring outdoor attractions. Don't forget to apply sunscreen, wear a hat, and protect yourself from the sun's rays.
By following these tips, you'll be well-prepared to enjoy your visit to Penang and make the most of its cultural, culinary, and natural attractions.