Perhaps the typical question of first-time visitors to Kuala Lumpur is "Where should Kuala Lumpur go?". Known as a massive city with thousands of "unique" landmarks, Kuala Lumpur has countless options for a comfortable stay, from a system of budget hotels to travelers. Luxury 5-star hotels can enjoy breathtaking views of the city to conquer the most discerning tourists.
Finding a comfortable place to stay in Kuala Lumpur can be said to be the most frustrating, so we have collected a summary as well as "all" of the most popular districts in Kuala Lumpur for your ease. Easily choose your own accommodation right in this Malaysian capital.
Should I book a hotel room in Bukit Bintang?
Known as the district with the trendiest shopping and entertainment district of Kuala Lumpur, Bukit Bintang focuses on commercial centers with entertainment inside to dense nightclubs, while the hotel system Expanded with many forms from simple but comfortable motel rooms for travelers to the most luxurious and stylish guest houses. In addition, because of its central location, you can get here by public transport anywhere in Kuala Lumpur city.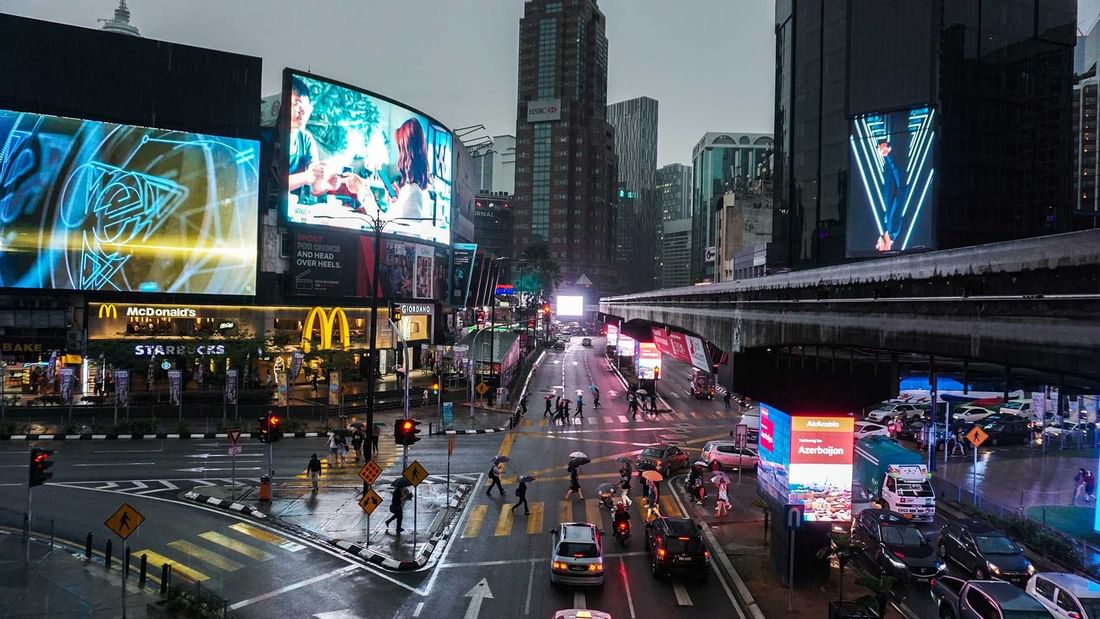 Bukit Bintang is suitable for:
Travelers who want to go to the heart of the capital city
Visitors like the area serving a variety of cuisines at night
Shopaholics
Travelers looking for convenience in traveling by train
Advantage:
The harmonious combination between luxury guest house and budget hotel area
The mall is just a few steps away from your home
Defect:  The traffic is really heavy
Should I book a hotel room in KLCC area?
Located in the central core of Malaysia's capital, KLCC is the place where you will easily encounter the famous symbols of this country such as the Petronas Twin Towers or the Menara KL Tower. Besides the luxurious life with a wide range of dining services, art, culture, pastimes, beautiful scenery, nightlife, shopping, entertainment, visitors can also move around here. extremely convenient because KLCC contains an LRT metro station of the same name.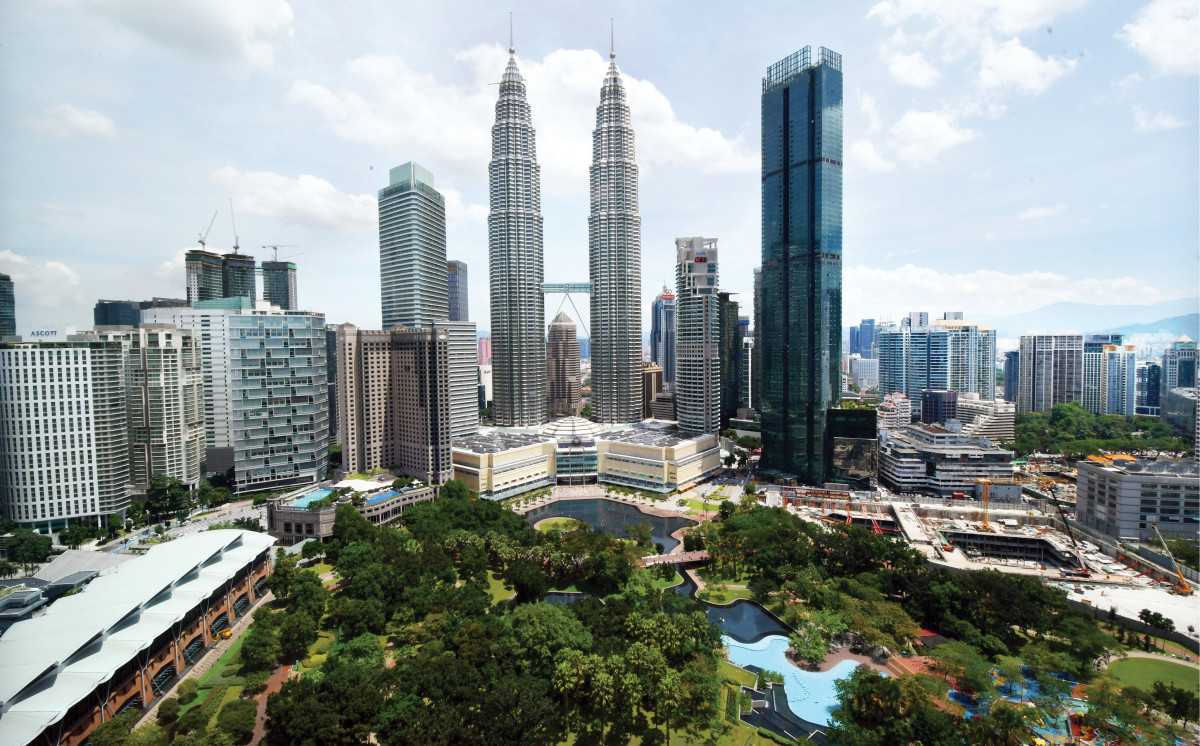 KLCC is suitable for:
Those who like to travel in the city center
People who want to stay close to national iconic landmarks, or places of interest.
Shopaholic
Visitors like to experience the vibrant nightlife
Advantage:
Rooftop bars with quality restaurants
Famous buildings such as Petrenas Twin Towers, KLCC Aquarium, Menara KL . Tower
Wide range of luxury hotels in the area
Defect:
Lack of low-priced accommodation – not suitable for low-cost tourists
More expensive than other areas in the city
Should I book a hotel room in Chinatown?
Chinatown (Chinatown) stretches along Petaling Road, famous near and far as a cheap paradise where you can find any kind of goods for a "cheap" price. Immaculate with oriental culture, heritage and history, Chinatown also has temples that preserve the beauty of Buddhism, along with traditional cafes that are popular and frequented by the local Chinese community. . Traveler hostels and budget hotels are easily found in the area.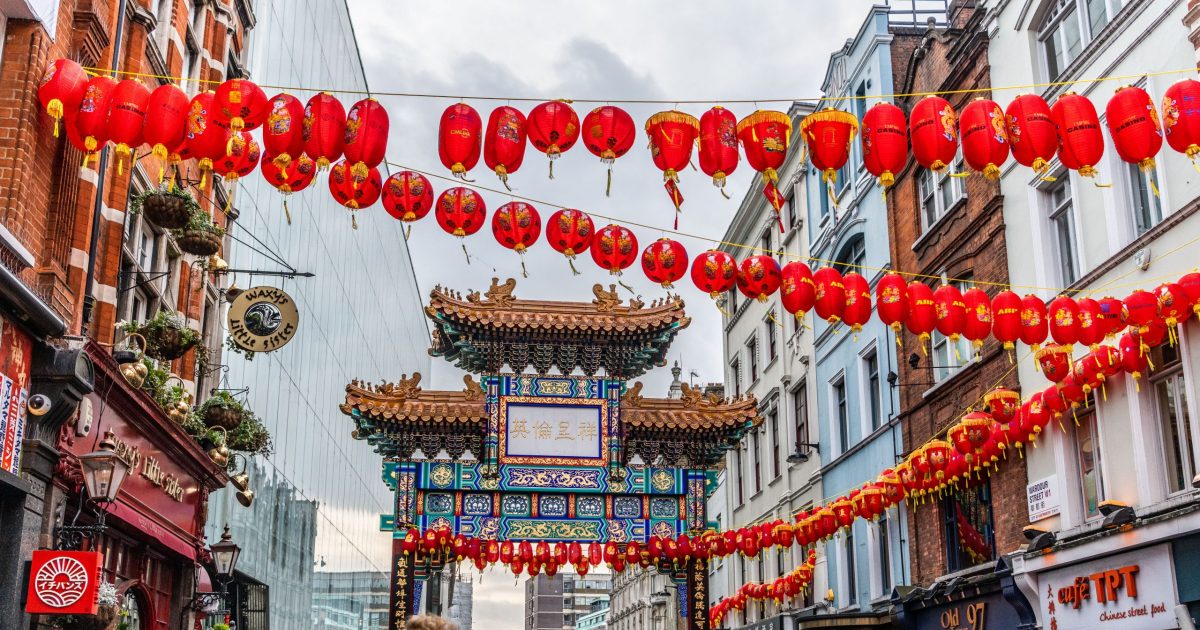 Chinatown is suitable for:
Those looking for budget hotels or hostels for travelers
Travelers love nostalgia and no history
Tourists want to buy cheap things and bargain
Those who want to stay near the LRT . train station area
Advantage:
Train station is only 2 minutes walk from the neighborhood
Lots of street snacks and cheap goods
Defect:
There are no pubs or nightclubs here
Unhygienic street
Traffic jams during rush hour
Should I book a hotel room at KL Sentral?
Home to Malaysia's largest rail transport hub, KL Sentral offers a range of luxury hotels, international companies, restaurants and bars serving local and international cuisine, in addition to two centres. Mall for shopaholics. Meanwhile, just a 10-minute walk you can come to brickfields or Little India where there are ancient and unique buddhist temples, colorful shops and eateries, especially bold space. south india.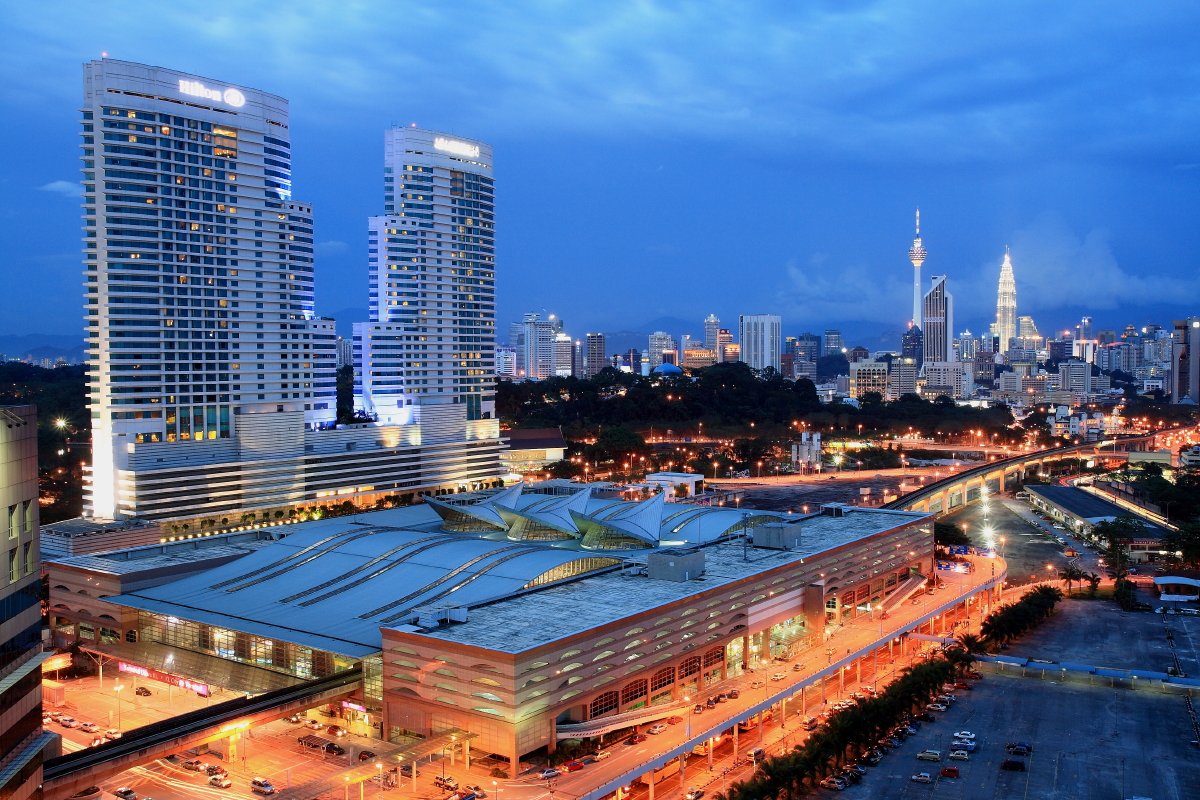 KL Sentral is suitable for:
Those who like hotels with a variety of denominations
People who want convenience in using public transport
Transit travelers wishing to stay at hotels in the airport
Those who are working in this area
Advantage: Easy access to Kuala Lumpur center or to the airport
Defect:
Traffic jams during rush hour
KL Sentral station and neighboring commercial areas are often overloaded during lunch time
Should I book a hotel room in Bangsar / Mid Valley?
Bangsar is one of Kuala Lumpur's most vibrant nightlife and dining areas, with a wide range of cafes from local to international traditions, bars, pubs, and nightclubs lining the two streets. Talan Terawi and Lorong Maarof streets. Shopping here is also great, as there are two prominent shopping centers, Bangsar Shoping Center and Bangsar Village, where there are small but unique fashion stores around the area that formed later when Mid Valley Mall was opening. is a KTM tram stop.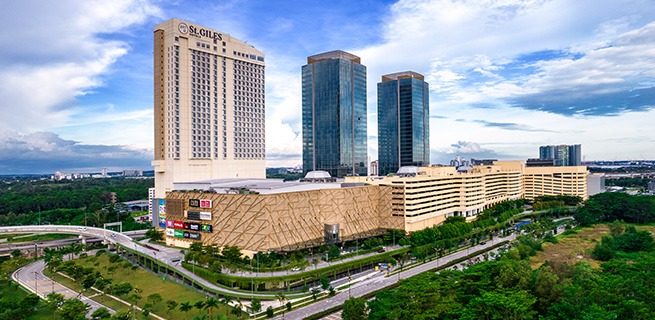 Bangsar/Mid Valley is suitable for:
Those looking for a laid-back nightlife scene
Mid-Range Travelers
Shopaholic
Those who want to separate from the busy city center
Advantage:
A series of premium brands on the market
Trendy restaurants and cafes with very affordable prices
Defect:
It is rare to have beautiful scenery and very little local culture
Traffic can be very crowded
There is no direct train to the city center
Especially far from the inner city of Kuala Lumpur
Should I book a hotel room in Chow Kit area?
Chow Kit is a fresh air district in Kuala Lumpur's city center, home to countless old retail and wholesale shops and Bundle Chow Kit, a local people's market where locals live. This. Chow Kit is full of affordable accommodation and visitors can enjoy the delicious flavors of the locals in addition to visiting the largest temple in Southeast Asia – the Sikh temple. This certain area is connected to other parts of Kuala Lumpur by Chow Kit Train Station, which can be easily reached within a 2-minute walk from Jalan Haji Hussein Road.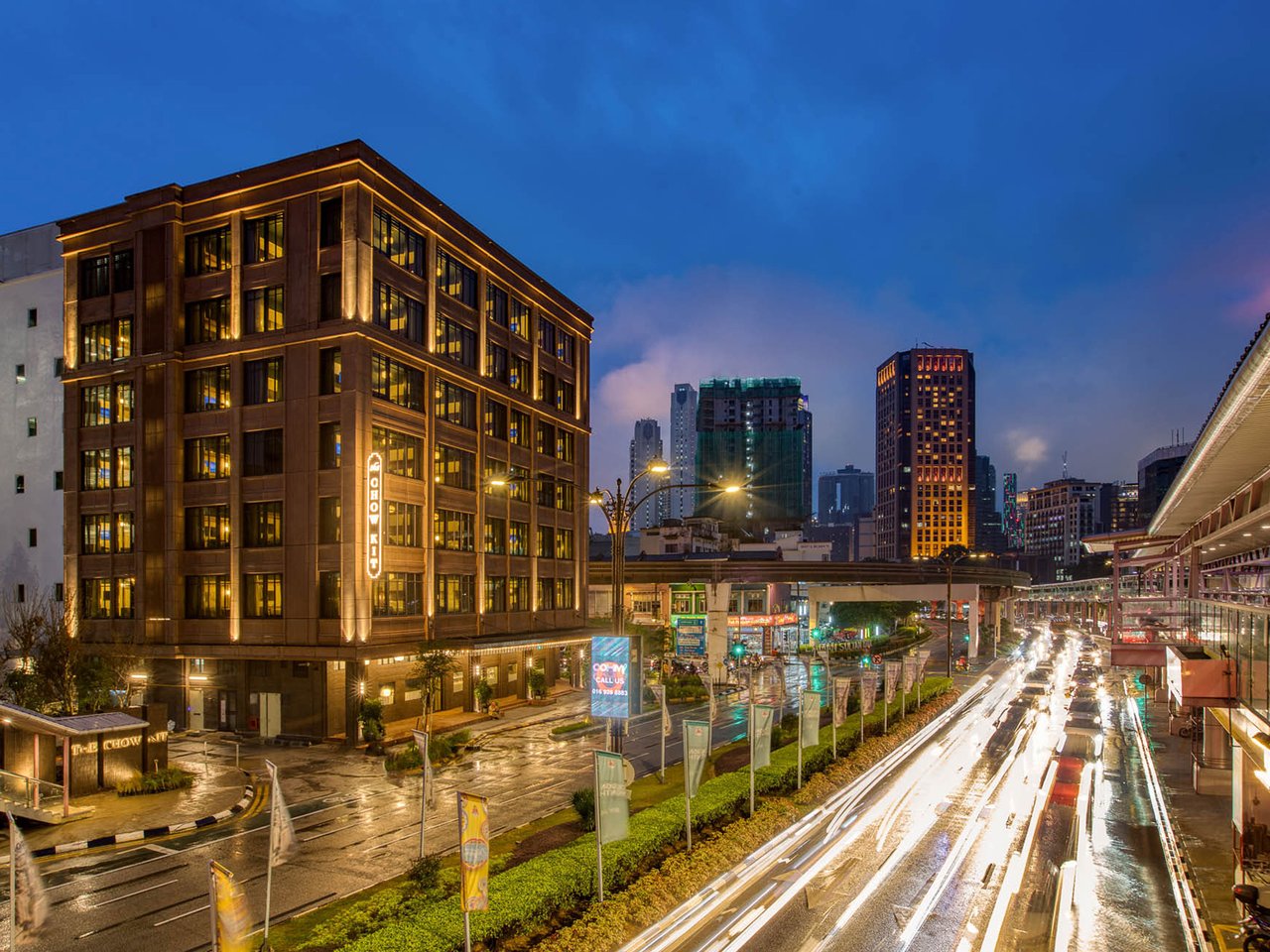 Chow Kit is suitable for:
Those who are looking for low priced places
Travelers who want to experience the local dishes
Advantage:
Affordable prices and local food
Concentration of many wholesale stores
Defect:
Missing famous icons

Nightlife lacks excitement

Unhygienic street
Should I book a hotel room in Petaling Jaya area?
Located 14km from the center of Kuala Lumpur, Petaling Jaya is home to an abundance of shopping, dining, entertainment and bustling nightlife, along with indoor and outdoor recreational activities. When Petaling Jaya is connected to other places by the LRT and KTM train stations, it becomes a large area but the residential area and the shopping center are located quite far apart.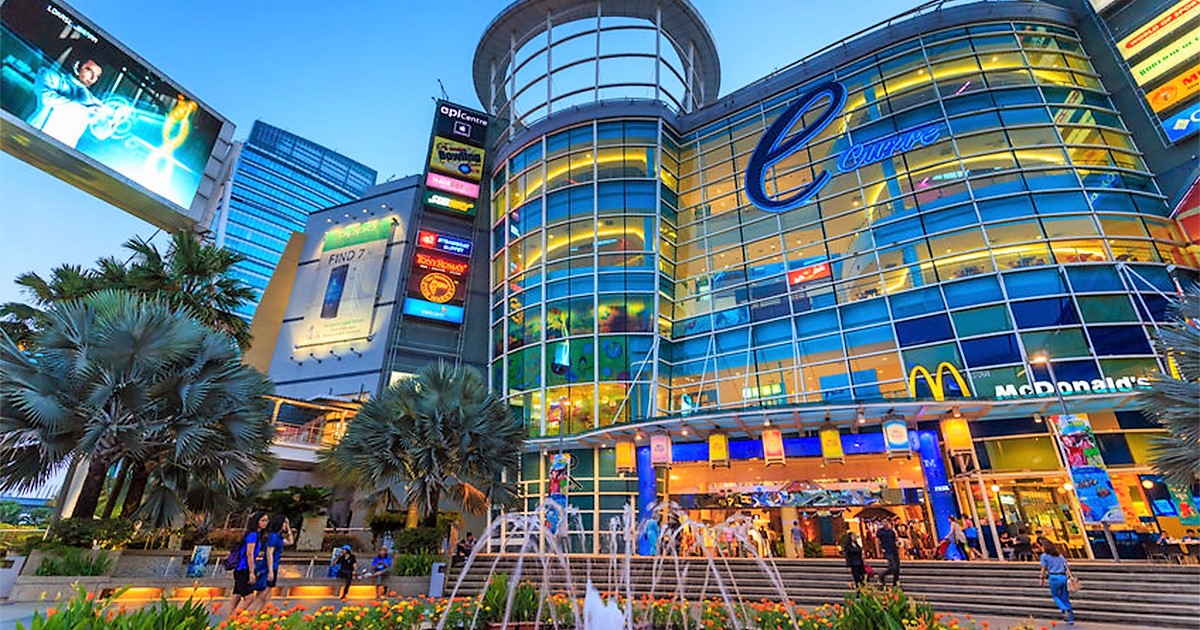 Pentaling Jaya is suitable for:
Tourists with children
Those who want to enjoy regional specialties at an affordable price
Visitors like the quiet nightlife a bit
People who like a place that offers a variety of hotels
Travelers looking for an all-in-one travel destination
Advantage:
Restaurants and cafes with very affordable prices
Many department stores with all the items
Defect:
Lack of historical icons and tourist attractions
There is no direct train to the inner city of Kuala Lumpur
Far from city center
Should I book a hotel room in Subang Jaya?
Subang Jaya is another affluent district of Kuala Lumpur, home to universities, international companies, as well as private retail stores and food courts. With a diverse range of hotels and motels, visitors here can comfortably enjoy recreational activities such as skating, surfing, golf, archery and all-day bars and restaurants. few steps away or can take public transport to get there.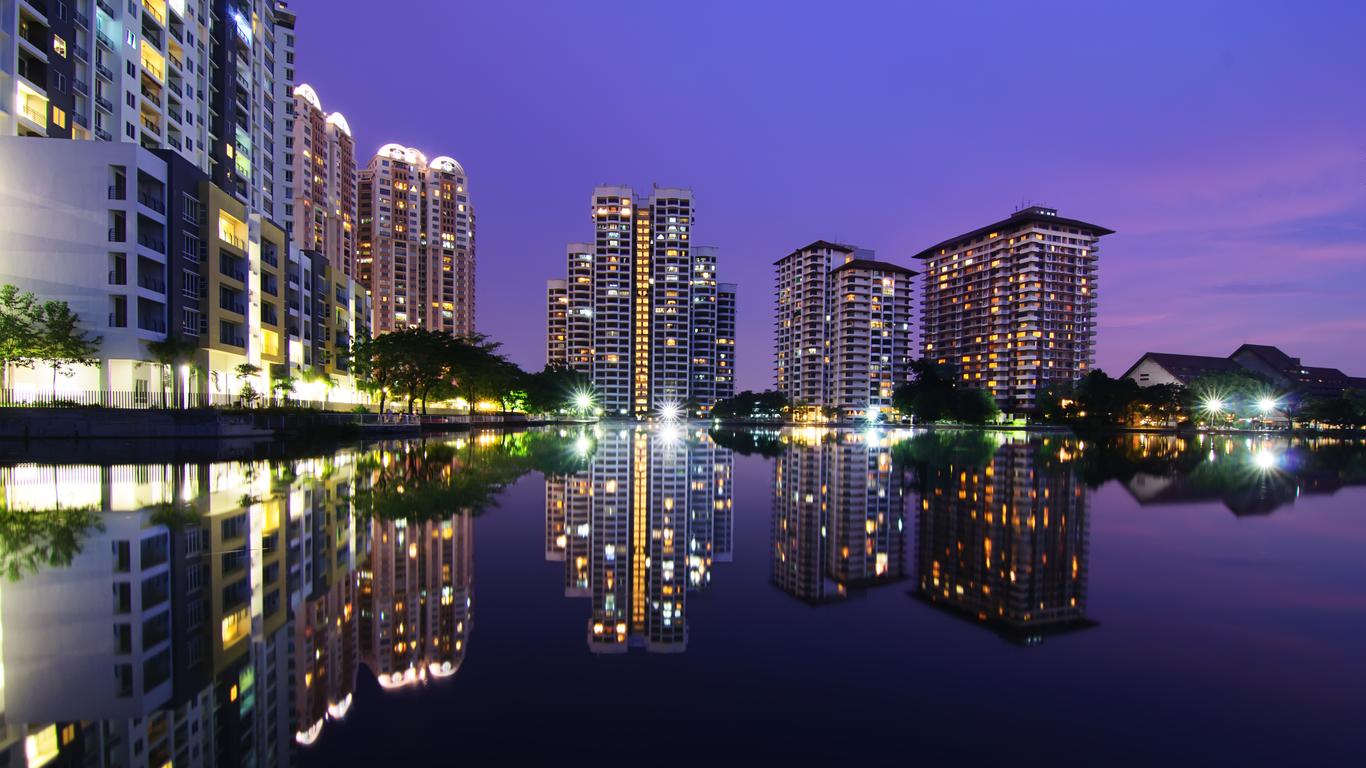 Subang Jaya is suitable for:
Tourists bring children
Golf enthusiast
Tourists like places with a wide variety of food
Advantage: A system of luxury hotels attached to commercial centers and amusement parks
Defect:
Heavy traffic during rush hour
Rarely beautiful scenery and no unique local culture
Far from city center