Visitors to the Malaysian capital Kuala Lumpur need not spend too much money on accommodation: the list of hostels and dorm rooms listed below will give you an authentic hostel experience in many ways. different ways. With advantages such as low cost, sociable atmosphere, friendly service, not to mention KL's efficient public transport system.
And if you're traveling on a limited budget, luckily for you, most of the dorm rooms below are easily accessible via Kuala Lumpur's free Go KL bus routes.
Most of the dorm rooms here are located in Chinatown or in the Bukit Bintang neighborhood.
Fernloft Kuala Lumpur
Having a bed at the Fernloft inn in Chinatown means the Pasar Seni LRT station and Central Market are right at your door. As a dorm room with stairs with rooms for rent starting on the second floor, the bedrooms in Fernloft are quite stuffy and messy, but the common areas are very cozy (quite fast WiFi) and all things Chinatown just a five to eight minute walk from you.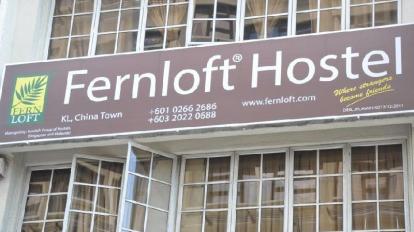 Fernloft also offers free shuttle service between the hostel in KL and other branches in Malacca and Singapore. If you are a backpacker and move a lot, this will be the right place to give you a sparkling room within your budget.
For more details about this hostel in Chinatown, read reivew Fernloft Hostel Kuala Lumpur.
Address: 60A Jalan Hang Kasturi, Chinatown, Kuala Lumpur
Phone: +60 320 220 688
The Travel Hub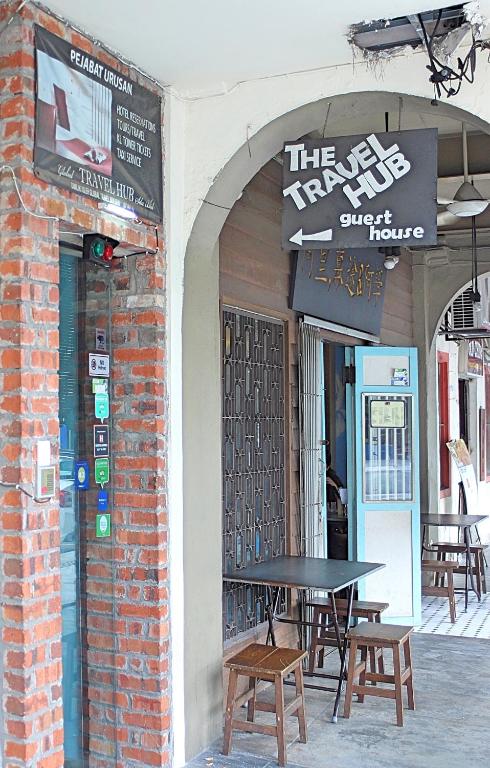 This family-run hostel in Chinatown meets a traveler's basic needs: free WiFi, public transport (you can walk to one of the two LRT stations in the area) street), and 7-Eleven is just a four-minute walk away.
Small bedrooms with shared bathrooms; rooms on the second floor are better and slightly quieter than the rooms on the ground floor. Take advantage of the Saturday night barbecue to socialize with fellow guests.
Address: 15A-17A, 1st Floor, Jalan Balai Polis, Kuala Lumpur
Phone: +60 123 902 339
Eclipse Guesthouse 
Eclipse Guesthouse offers 24 rooms with amenities such as dormitories for budget travelers. From this place you only take 5 minutes to walk to LRT station and Pudu bus station; Sri Maha Mariamman temple and Merdeka square are also within walking distance from the hostel.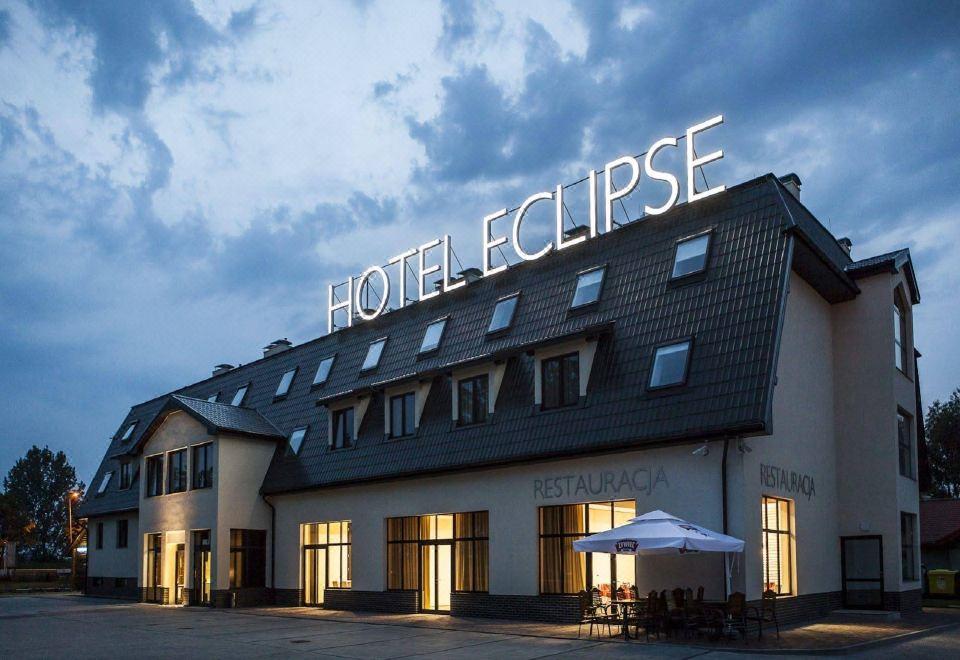 This motel is located in a 2-storey townhouse; Rooms for rent are located on the upper floor. The staff are always available to help passengers, from finding city bus schedules to exchanging books for reading (Eclipse is one of the few hostels in Malaysia that offers a book exchange). The rooms here are just like the shape of the building – narrow and a bit compact. Free basic breakfast is included in the room rate.
Address: 55 Jalan Sultan, Petaling Street, Kuala Lumpur
Phone: +60 320 220 836
Serai Inn
Serai Inn offers 17 small rooms with air conditioning. Rooms may be a bit small, but are much larger with a large rooftop living room, equipped with a TV, DVD player, microwave, toaster, refrigerator, coffee, tea maker and appliances Internet connection.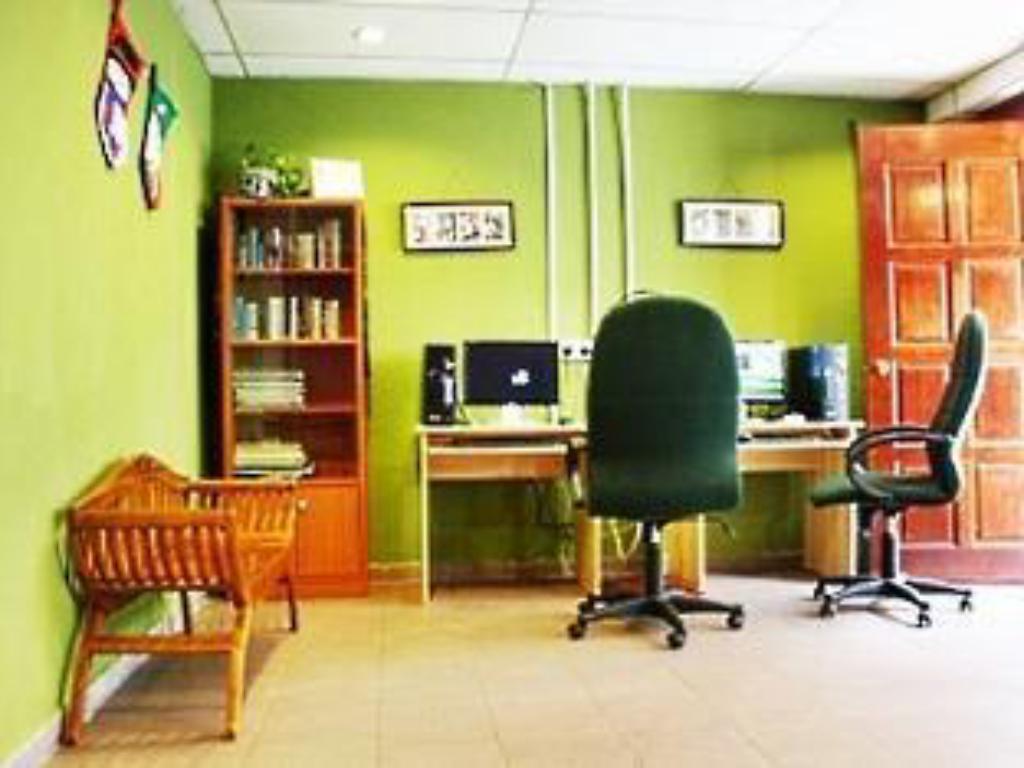 The hostel has a no-shoes policy in common areas; Guests are asked to leave their shoes near the door. The entrance is secured with a keycard and each guest is provided with a locker. The front desk offers tourist services such as free maps and discounted tickets for KL Hop On Hop Off, Menara KL and KL Bird Park.
Serai Inn's biggest advantage is its location. Only a few minutes walk from monorail and LRT, as well as many shopping and dining outlets available in Chinatown. Even attractions like Menara KL and Petronas Twin Towers are within easy walking distance.
Address: 2nd Floor, 62, Jalan Hang Lekiu, Kuala Lumpur
Phone: +60 320 704 728
Arenaa Mountbatten Hotel
Arenaa Mountbatten with a history-based style. The hotel name honors the old name of a nearby road, Mountbatten Road; and the hotel itself exudes '20s beauty. Located in KL's Chinatown, the hotel is just a 2-minute walk from Pasar Seni Central Market.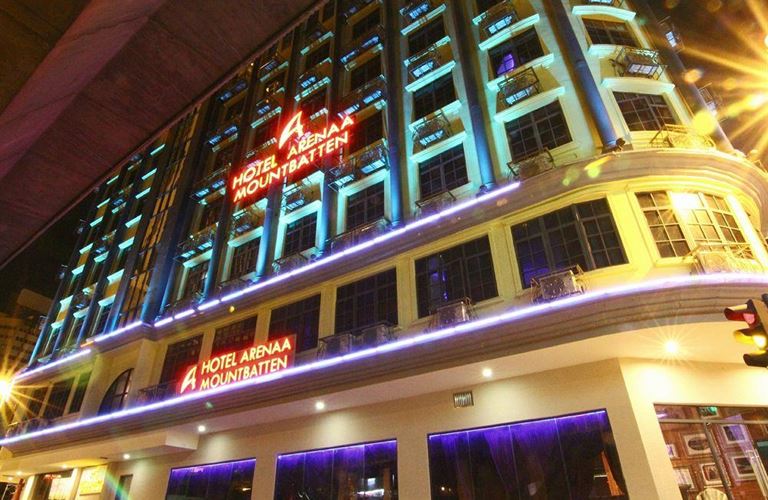 With a total of 44 rooms divided over 6 floors, Arenaa Mountbatten offers "Oriental Express" dormitories, arranged into 2, 4 and 6 bed rooms with a total of 90 beds for backpackers. Each dormitory room has a private bathroom with a shower. Lifts are provided for all 6 floors.
If going outdoors doesn't seem like a good idea, you can relax at the hotel's White Hart Bistro. Breakfast is not included in the room rate, but guests can dine at one of the many nearby restaurants.
Address: 23 Jalan Tun Perak, Kuala Lumpur
Phone: +60 320 780 808
Transit Point Bed & Breakfast
With a seemingly modest space from the outside, the interior of Transit Point is much more appreciated. This is a 17-room bed and breakfast with air conditioning and free Wi-Fi for guests. The hostel is a few minutes' walk from Puduraya bus stop and Petaling street is just next lane.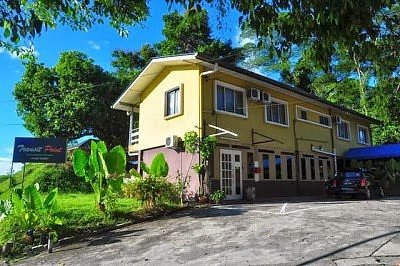 The common areas are always cozy and encourage conversation. Guests can socialize in the TV lounge or have breakfast (free of charge) in the kitchenette, equipped with a toaster and fridge. If you don't have your own iPad or laptop, you can use the hotel's in the common area. Go to the hotel rooftop for amazing views of Chinatown and Kuala Lumpur.
Rating:
Address: 49 Jalan Sultan, Kuala Lumpur
Phone: +60 320 220 049
Paradiso Guesthouse
Paradiso's prime location on the corner of Bukit Bintang Road and Sultan Ismail Road puts it in the middle of all the attractions in the Golden Triangle. Located just across the street from Bukit Bintang's monorail, a few minutes walk from the famous hawker center of Jalan Alor, next to a money changer, ATM, Starbucks, and 24-hour convenience stores .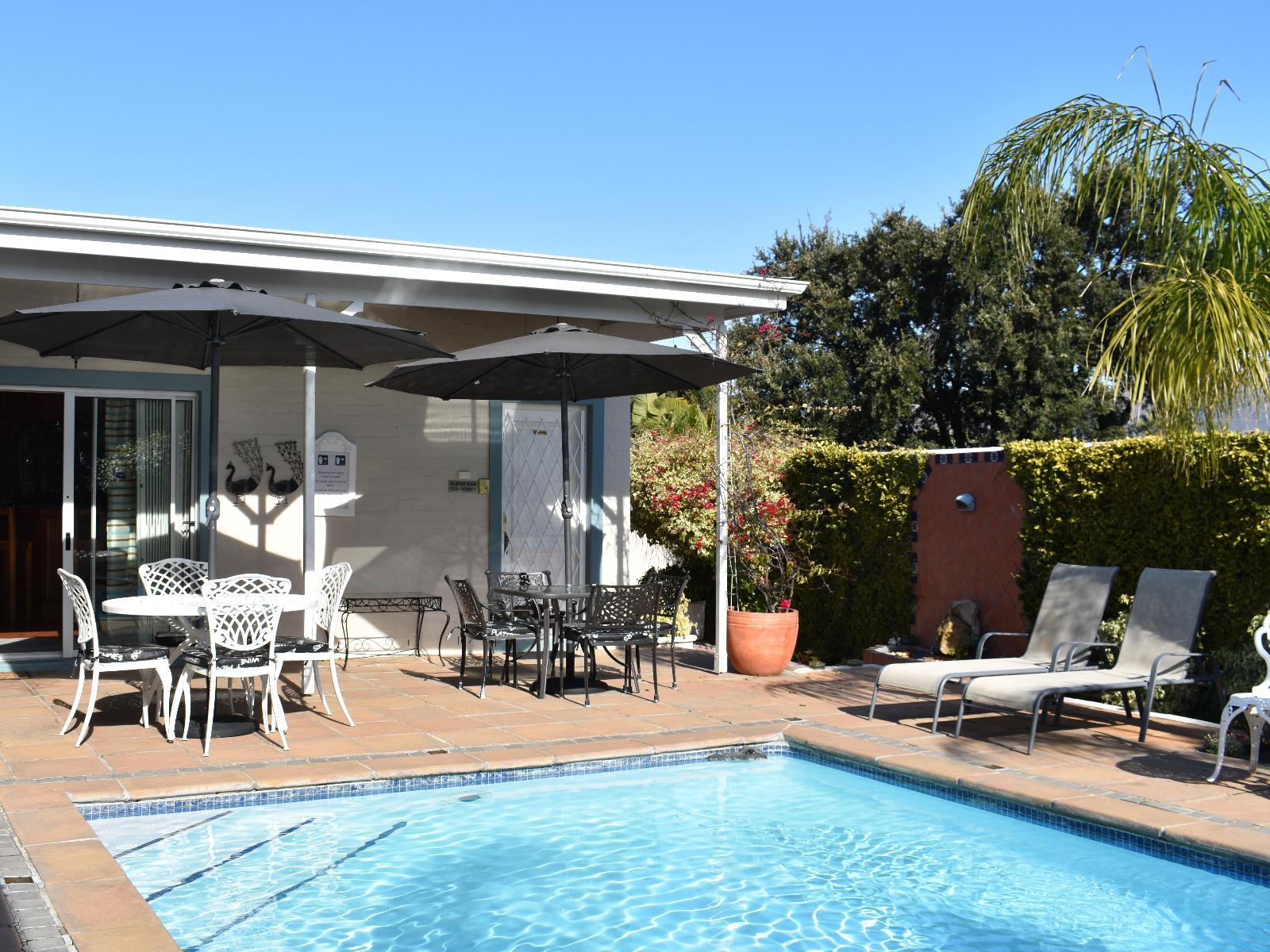 Accommodation is distributed over two floors, with a choice between a single room, a double room, a twin room, a four bed room, a family room, and two dormitories (4 and 6 beds). All rooms have air conditioning, hot shower and hairdryer. The rooftop garden offers views of the surrounding area. A free basic breakfast is served daily. Laundry service is available upon request (4 ringgit/kg).
Address: 118B Jalan Bukit Bintang, Kuala Lumpur
Phone: +60 321 440 888
Hostel Cosmopolitan
Hostel Cosmopolitan is located some distance away from the tourist areas of Kuala Lumpur, so most of the guests here are local or regional rather than Westerners, and are located in a neighborhood where many Malays live. Accommodation meets basic needs with an eight-bed female dorm, a ten-bed mixed dorm (both air-conditioned) and some fan-only dorm rooms. Single/double/2 single rooms are also available.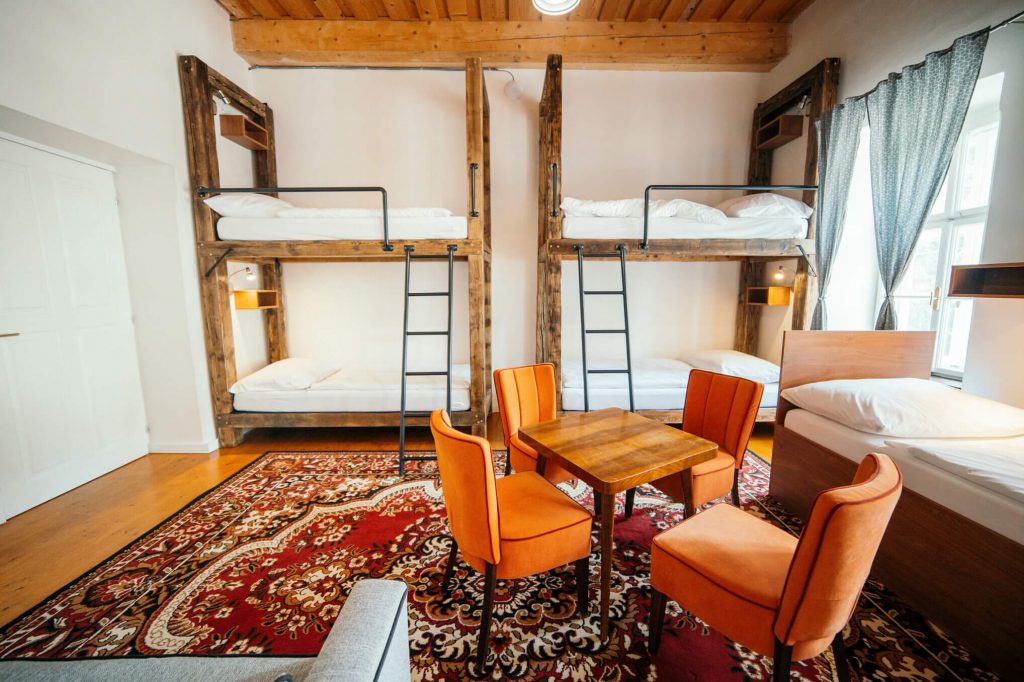 The shared lounge has floor-to-ceiling windows with views of the Putra World Trade Center and the Grand Seasons hotel. Guests can watch cable TV on the 29-inch screen. Free Wi-Fi is available in all rooms, and guests who wish to use a computer can use one of four internet hotspots in the common area. Laundry service is available upon request for a fee of 15 ringgit/kg. The kitchen is equipped with a gas stove and a microwave.
Address: 73 & 75 Jalan Haji Hussein, off Jalan Raja Muda Abdul Aziz Road, Chow Kit / Kampung Baru, Kuala Lumpur
Phone: +60 123 915 686
Serenity Hostel
If you're looking for a place to stay in the heart of Kuala Lumpur's nightlife, look no further than Changkat Bukit Bintang, and the best spot here is Serenity Hostels. Bukit Bintang's bars and lounges are just a few minutes' walk away, Bukit Bintang monorail station is a 10-minute walk and the Petronas Twin Towers are a 15-minute walk away.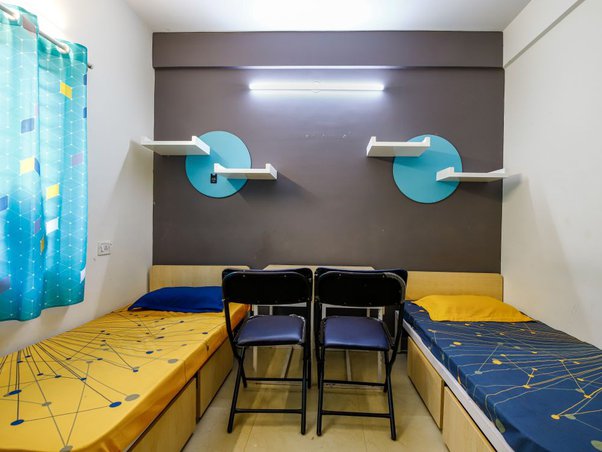 For one low price, you'll get a bed in Serenity Hostels' air-conditioned dormitory, and more, free breakfast, free Wi-Fi, and free towels. Lockers and CCTV security system always ensure your safety in the premises. Laundry and luggage storage services are available upon request.
Rating:
Address: 20 Jalan Changkat, Bukit Bintang, Kuala Lumpur
Phone: +60 102 218 273
Anjung KL Guesthouse and Hostel 
Located in Bukit Bintang in the Golden Triangle area, Anjung KL is housed in a 2-storey traditional shop that has been converted into a hostel and has 13 rooms. The interior has been completely refurbished to meet modern material requirements, with Malaysian décor and modern amenities for the budget traveler.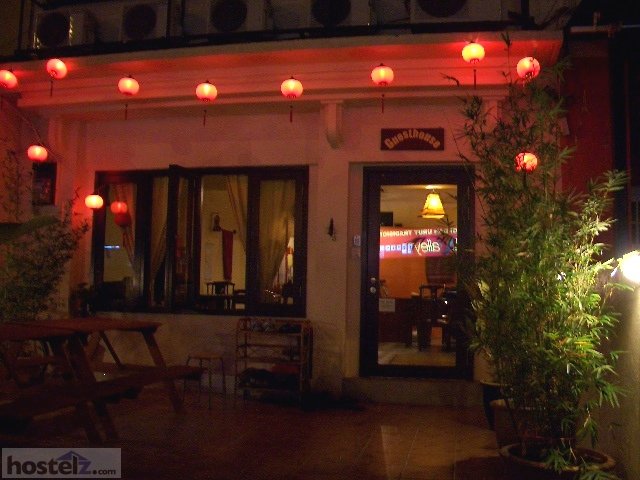 All rooms (even dormitories) are air conditioned and have shared bathrooms. WiFi is fast and free. Exiting the hostel gate, you'll find Kuala Lumpur's attractions nearby; if looking for street food, Alor Street is just one lane away, and Bintang Walk, Little India, Chinatown and the Petronas Twin Towers are all within a short walk from the hostel's front door.
Address: 13A Jalan Tong Shin (off Jalan Bukit Bintang Road), Kuala Lumpur
Phone: +60 321 486 812