The street market in Kuala Lumpur is the best place in the first impression of visitors when experiencing culture in Malaysia. Here you will be dazzled by an array of fresh goods, clothing, crafts, accessories and gems of all kinds at extremely affordable prices, these bustling streets are reserved for grown-ups. Bored with the glitz and commercialization of shopping malls.
Open from dawn to midnight, outdoor markets like these are often quite hot and humid, so we recommend wearing comfortable clothing and shoes and drinking plenty of water. From the Petaling Street district to Chow Kit (Kuala Lumpur's largest fish market), the 5 best flea markets in Kuala Lumpur are not only located in the city center but are also easily reached by LRT or tram.
Petaling Steet – everyday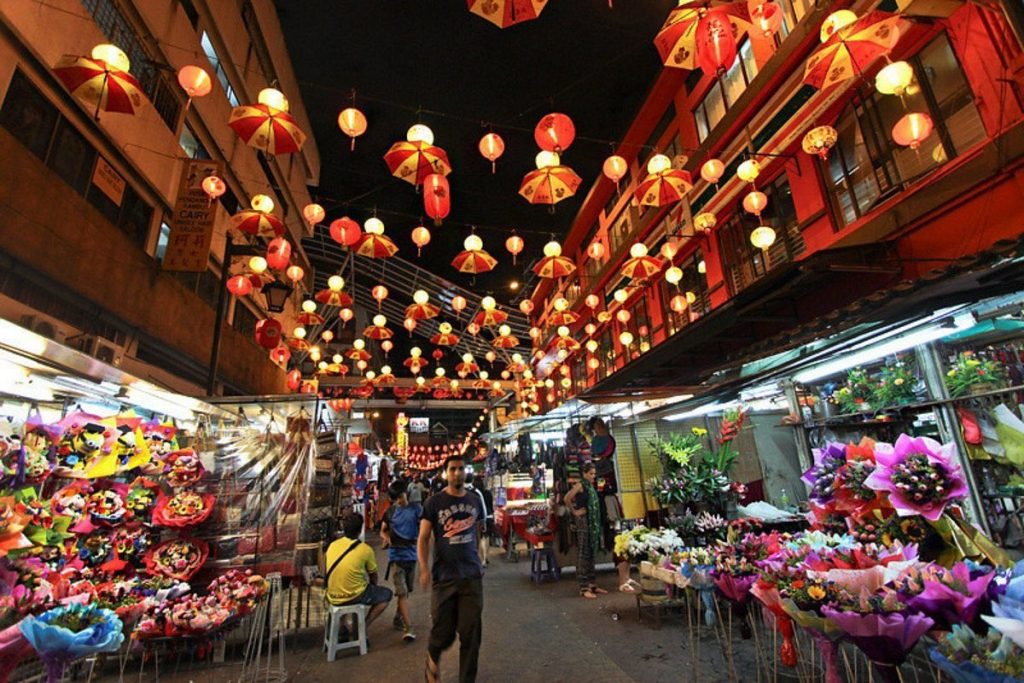 Known as the most famous flea market in Kuala Lumpur, Petaling Street is the bustling and vibrant shopping district in Kuala Lumpur's Chinatown that can accommodate hundreds of stalls selling all kinds of goods at affordable prices. cheap. The market has a massive green porch that covers the whole street, shielding both visitors and vendors from the intense heat as well as the pouring rains because it often sells flash bags, watches, sports shoes, and clothes. The best thing is that you can bargain here because that's also a part of local people's life. Petaling Street is also filled with a list of local specialties – Chinese restaurants or seafood restaurants along with street vendors easily found along the alleys of the neighborhood, filling the place with flavors. unique mixed together that you can't resist. See more…
Opening hours: daily 9:00 – 12:00 & 18:00 – 01:00
Address: Chinatown Kuala Lumpur
Phone number: +603 2693 6661
Kasturi Walk – everyday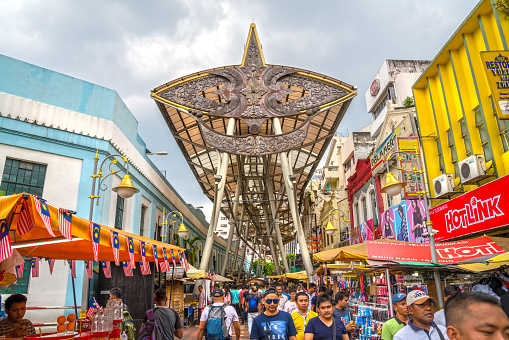 Located next to the central market, visitors often gather here to buy designer handbags, watches, t-shirts, flip flops while sampling some local fruits and snacks. is a minus point in attracting visitors of Petaling Street and the roads are often unsanitary. Just a 5-minute walk from Pasar Seni LRT station, the special thing at the entrance to the flea market is that there is a moon-shaped kite (wau bulan) made of metal with a unique and complex architecture. is a type of traditional Malay kite shaped like a butterfly. While Kasturi doesn't have as wide a commercial reach as Petaling Street or Central Market, the prices here are still very reasonable and you can even find some bargains here. The Kasturi Walk also hosts vibrant cultural performances linked to the city's general festivals. See more…
Opening hours: daily 10:00 – 21:30
Address: Jalan Kasturu, Kuala Lumpur
Chow Kit Market – everyday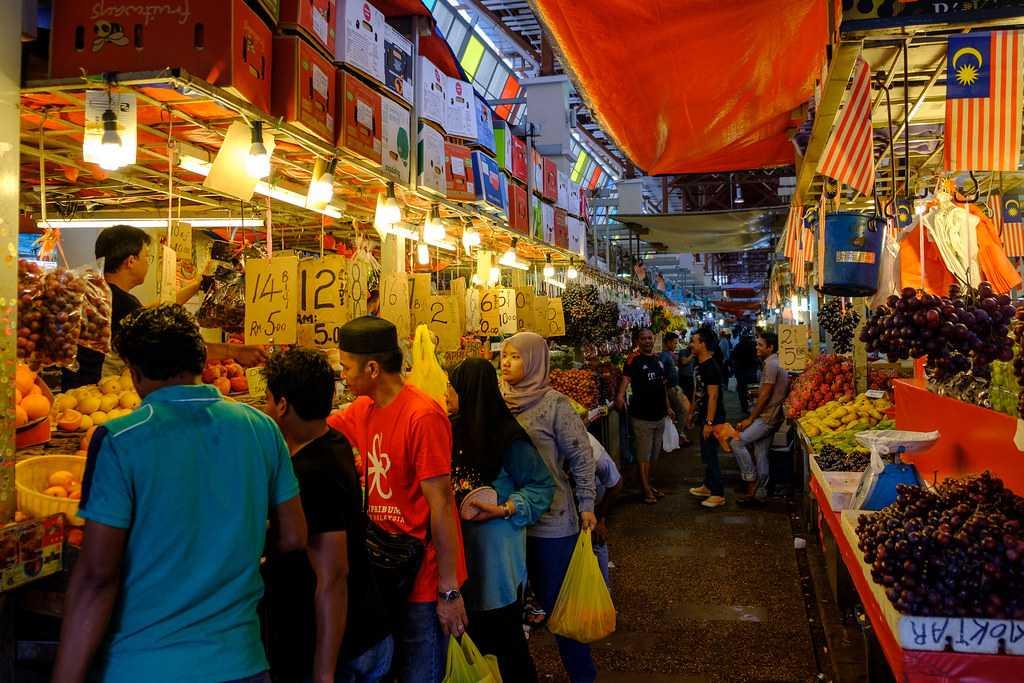 Chow Kit Market, also known as Kuala Lumpur's largest fish market, prides itself on possessing a scene that enriches and enlives the local culture with layers of fresh seafood, meat, and vegetables. Fresh, local fruits and spices. The faint-hearted visitor may feel nauseous watching the fish swimming around in the tank and the meat being chopped on the spot, but once you get past that, you'll know there's a wide range of foods to choose from. Overwhelming street food is waiting for you. Shielded by giant colorful umbrellas, the dry part of the market is much cleaner and reserved for visitors as it sells mainly clothes, shoes, CDs and DVDs, and textiles. all have pretty good fakes. See more…
Opening hours: Daily 06:00 – 17:00
Address: Jalan Tuanku Abdul Rahman, Chow Kit, Kuala Lumpur
Kampung Baru Market –  Saturday night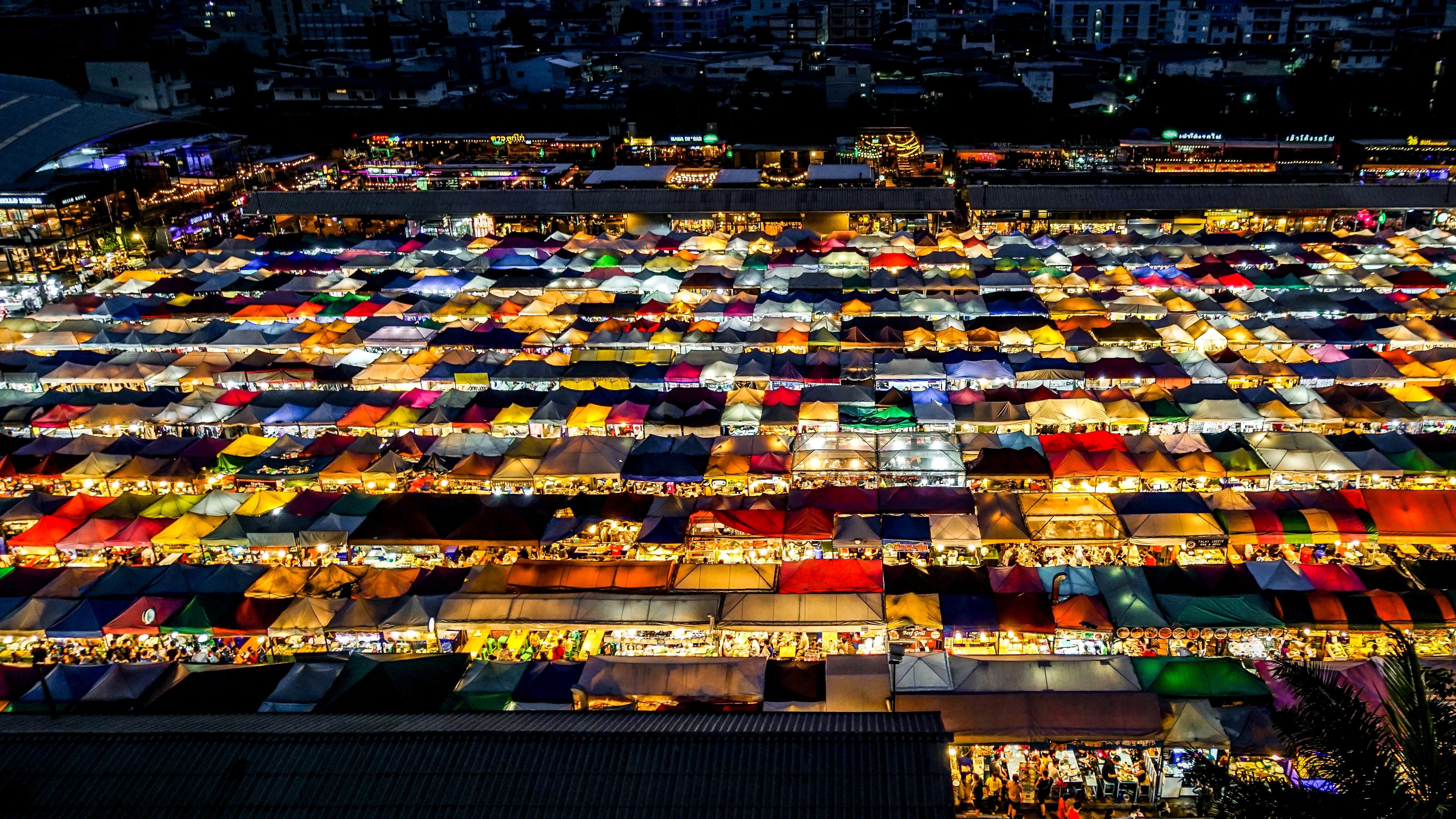 Kangpum Baru Sunday case has the advantage of being located across the Malay community, thus making it a great shopping destination for those looking to buy traditional Malaysian clothes or handicrafts. The name of this flea market may be confusing to some people because of the fact that it operates from Saturday night to early Sunday morning. Established in 1899, Kangpum Baru Sunday Market is also famous for its culinary paradise in the heart of Kuala Lumpur because visitors can enjoy Malay specialties, including rojak (a mixed vegetable salad), grilled fish, satays (grilled meat skewers), nasi lemak, and colorful kuih cakes. See more…
Opening hours: Saturday 18:00 – 01:00
Address: Jalan Raja Muda Musa, Kuala Lumpur
Taman Connaught Night Market – every Wednesday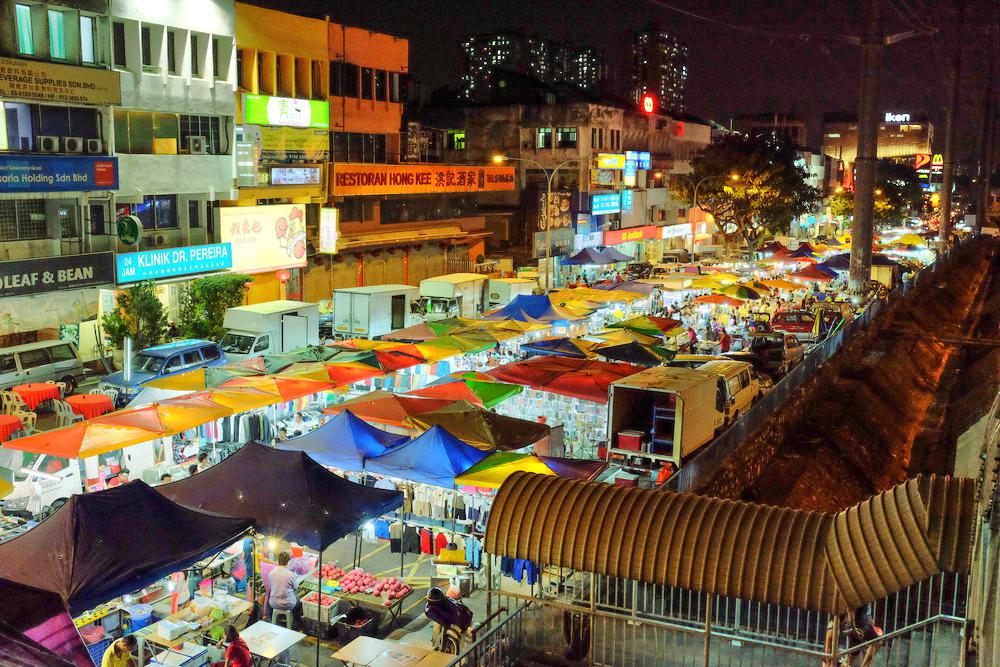 Taman Connaught Night Market opens every Wednesday night, where you can find more than 700 stalls opening along the small 2 km long street. It can take you two hours to explore the whole market because there are countless clothes, accessories, books, briefcases, crafts and home appliances that are not very expensive to visit. Quite popular among the local community, this flea market is famous for its more than 700 stalls of Chinese snacks such as curry noodles, char kuey teow (fried noodles), Laksa and satay (grilled skewers) as well as local desserts, ice cream and other snacks. Try the spicy rotten tofu – similar in smell to durian, this street snack is sure to be a familiar taste.
Opening hours: Wednesday 17:30 – 24:00
Address: Jalan Cerdas, Taman Connaught, Kuala Lumpur