What to eat in Ipoh Malaysia or what to eat in Ipoh Malaysia are all questions asked by anyone when traveling to this city for the first time. To help you avoid worries, today we will introduce to you the delicious, famous or specialty dishes of Ipoh.
What to eat in Ipoh Malaysia? In Ipoh, there are many delicious and special dishes, but the most outstanding is still the dishes below that I list with the best places to eat for your easy reference.
NASI KANDAR, delicious food in Ipoh
Address: Yong Suan Cafe, 2, Jalan Yang Kalsom, Ipoh.
Opening hours: 9:30 a.m. – 6:00 p.m. daily.
Phone: 05-254 4314.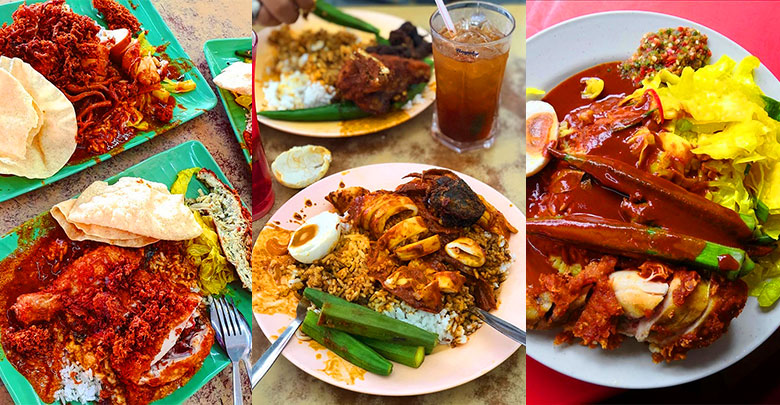 The first suggestion for the question of what to eat delicious in Ipoh Malaysia is Nasi Kandar curry rice, also known as Nasi Ganja. The dish originated from India, the main ingredient is hot rice served with curry, chicken, beef, omelette, shrimp, gourd, bitter gourd and tomato. Ipoh, Malaysia.
Where to eat the best Nasi Kandar curry rice Ipoh? And Yong Suan Coffee Shop is the address you need to find for you to enjoy this dish. The shop is very crowded, so if you want to buy takeout, you have to wait in line, and when you eat at the restaurant, you find an empty spot to sit and wait for the staff to order for you.
What to eat in Ipoh? DIM SUM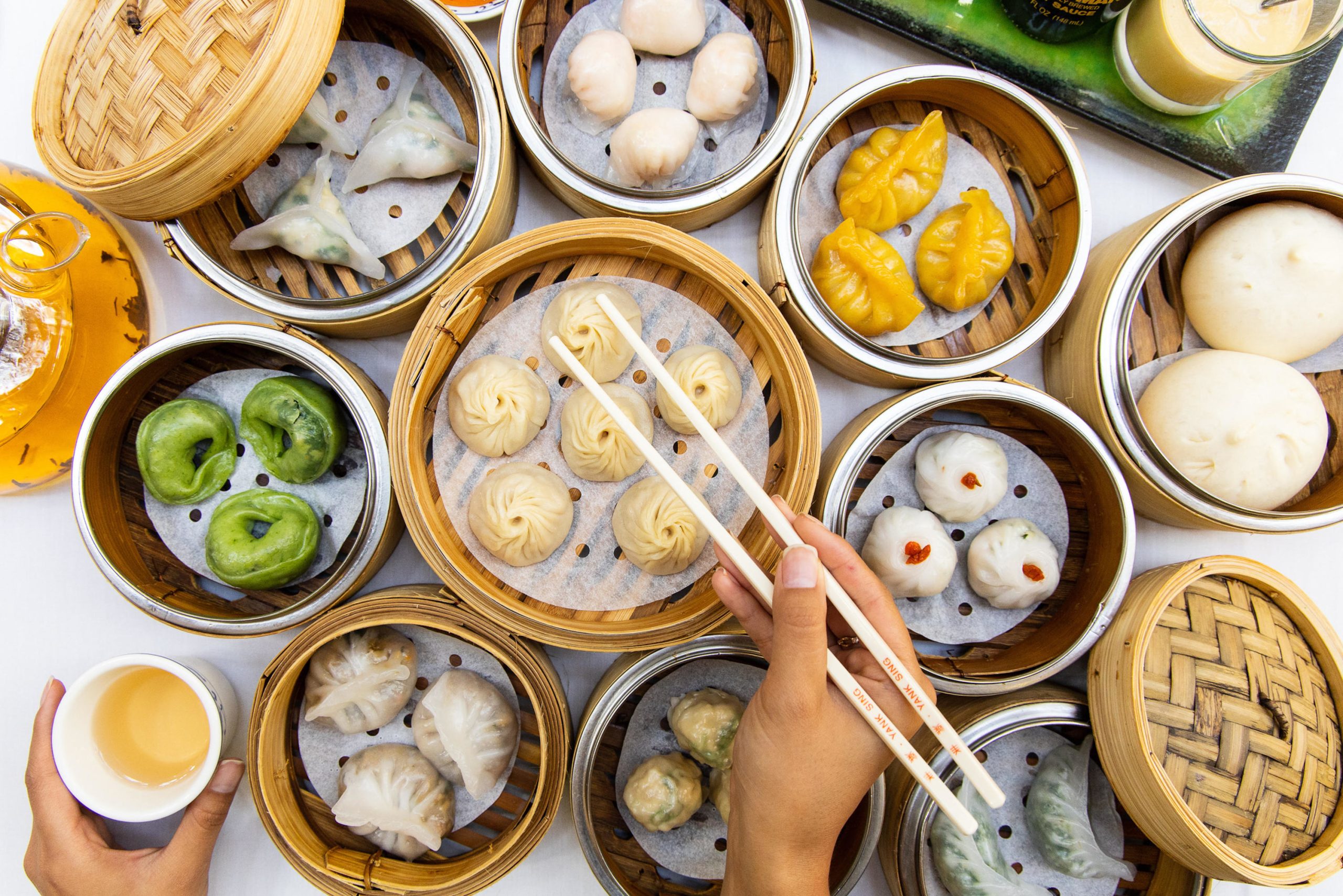 Address: Hong Kong Minh Court Restaurant at 32, 34, 36, Jalan Leong Sin Nam, Ipoh.
Opening hours from 6am.
Phone: 05-255 7134
Ming Court Restaurant is your first choice for an afternoon snack, with a menu of Chinese dishes. The most prominent is probably Dim Sum which is also listed in the list of delicious dishes in Ipoh, Malaysia. Coming here in the late afternoon, you will not have to wait long because this is the time to welcome customers, and if you come in the early morning, you will have to wait a long time because it is very crowded.
HONG KEE CAKE – the best cake in Ipoh
Address: Kedai Kopi Weng Seng, Jalan Dato Onn Jaafar, Ipoh
Opening hours: 7am – 2pm daily, closed on Fridays.
Phone: 017-592 8303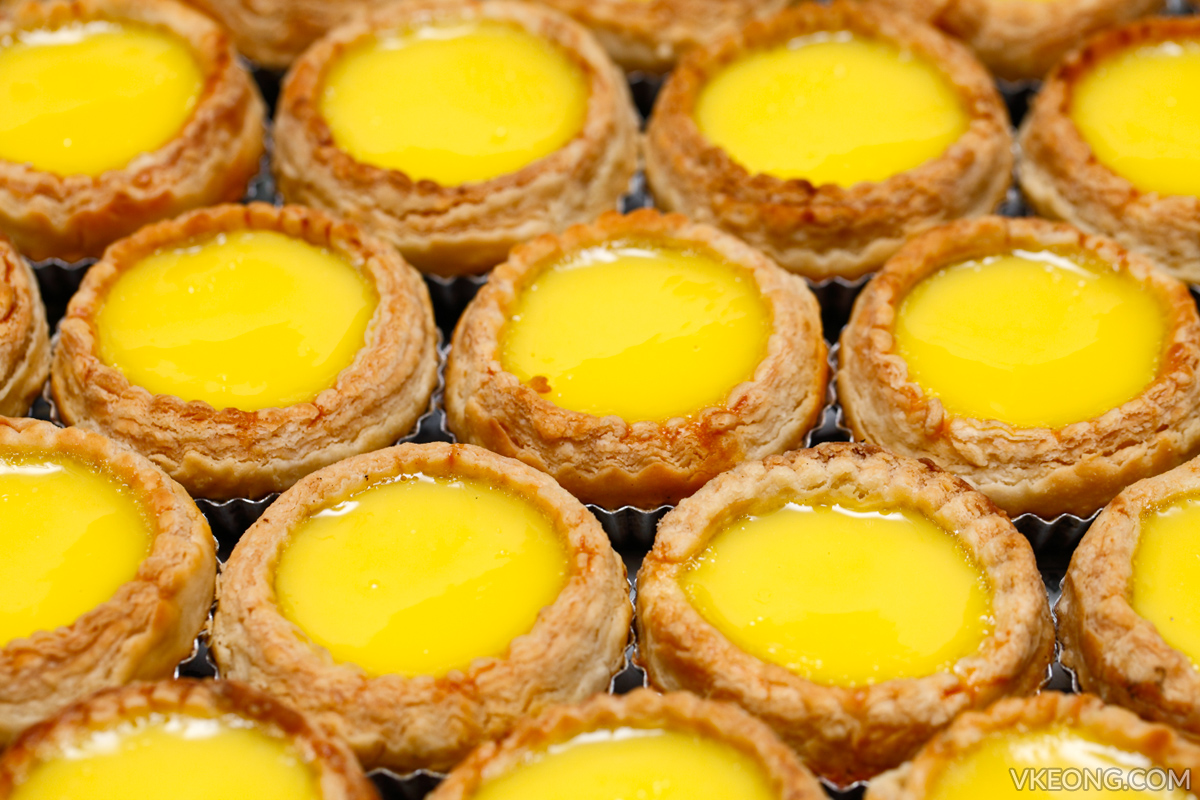 What to eat in Ipoh, Malaysia? Hong Kee egg tart has a special crust with 48 layers, is a long-standing brand in Ipoh, Malaysia and is the best egg tart in Ipoh, Malaysia. Cakes are baked and sold at Weng Seng Cafe.
Hong Kee has been operating for 40 years and is run by a family, who have made this hot and fresh cake. On holidays and weekends, they can sell 1000 cakes a day, that's enough to see how attractive this egg tart is, isn't it?
FOOK KEE Noodles – famous dish in Ipoh, Malaysia
Address: Yu Yee Restaurant, Lebuh 3, Kg Simee, 31400 Ipoh
Opening hours: 13h – 17h30 daily, closed on Sundays.
Phone: 016-546 1671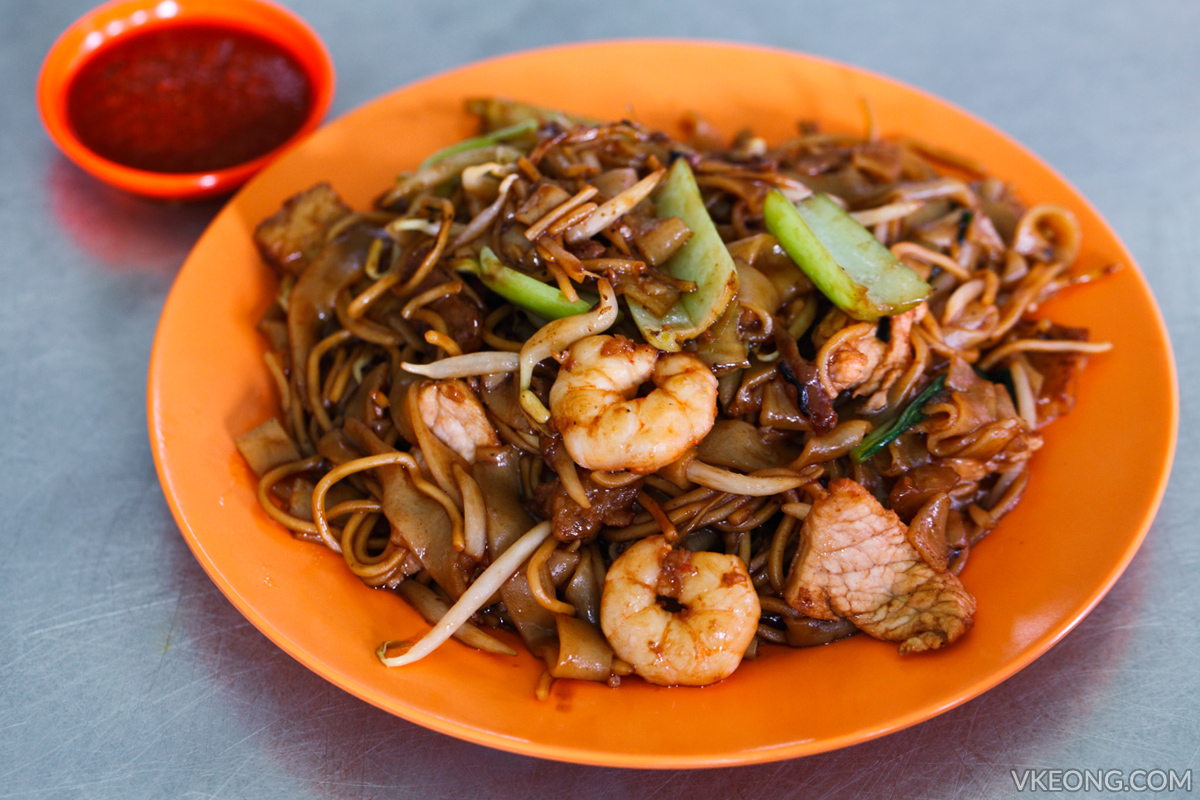 What should I eat when coming to Ipoh Malaysia? Recommend to try Fook Kee fried noodles at Yu Yee restaurant. This is one of the restaurants located in the Chinese community in Malaysia, not only famous for Fook Kee fried noodles and the restaurant also has other flavorful dishes such as chili crab, salted egg shrimp, ribs. Smoked… The restaurant is very crowded, so it is recommended that you order your food about 45 minutes before coming or walk around to visit Ipoh and then return to the restaurant.
CURRY ME Noodles – a traditional noodle dish in Ipoh
Address: Xin Quan Fang Restaurant at 174 Jalan Sultan Iskandar (Hugh Low Street), 30000 Ipoh
Opening hours: 7:30 am until about 1 pm.
Phone: 016-531 4193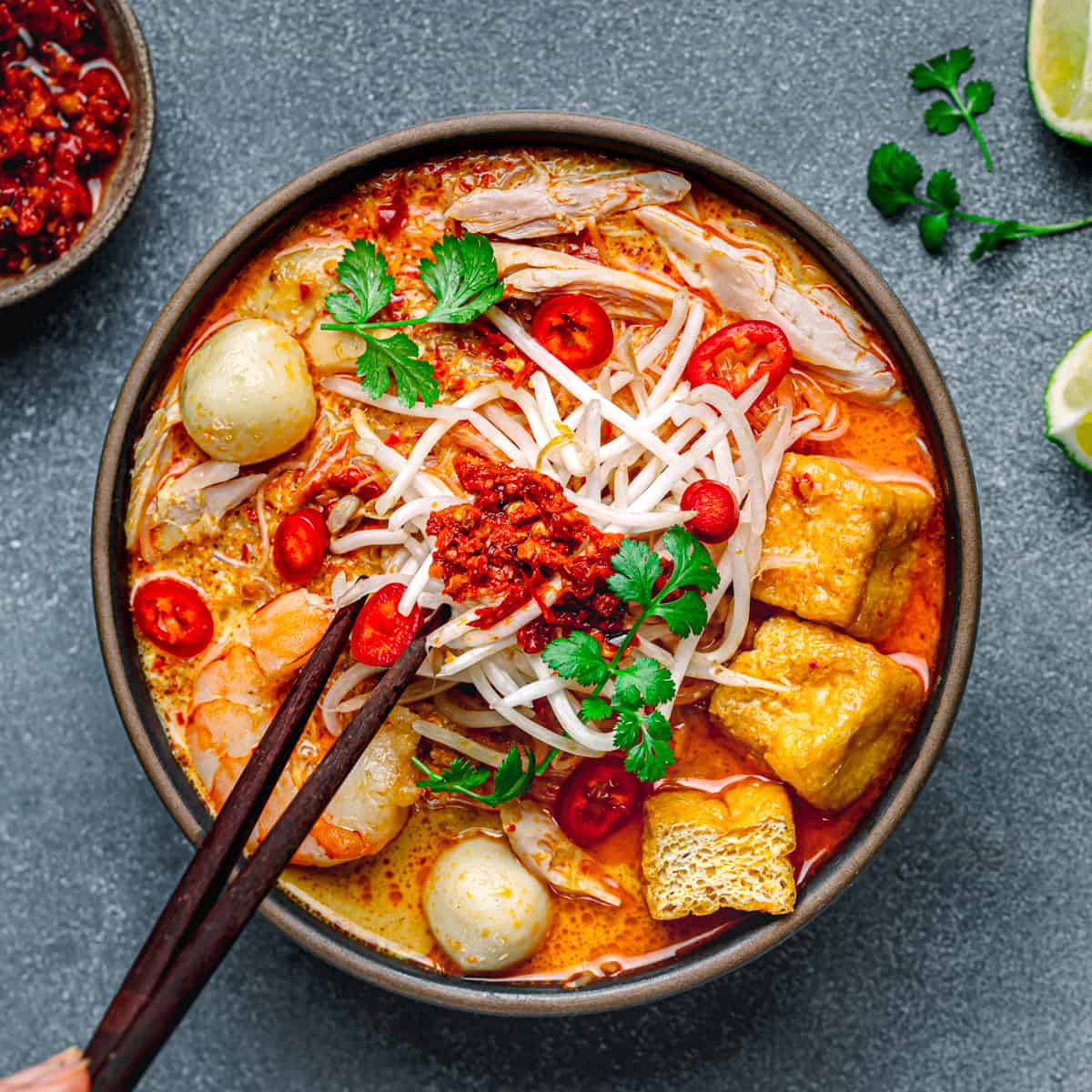 Curry Me is a traditional dish in Ipoh, the main ingredient of this noodle dish is rice noodles, curry and coconut milk served with chicken, shrimp, squid, fried tofu and a little pork blood to create a fragrant flavor. delicious, greasy, very special.
When it comes to Curry Me noodles in Ipoh, people will immediately point you to Xin Quan Fang restaurant because this is the best place to eat Curry Me. The best time to come and enjoy this dish at Xin Quan Fang is in the morning because the store is very crowded and will close when it runs out of items.
Stuffed Tofu (YONG TAU FOO) – delicious and unique dish in Ipoh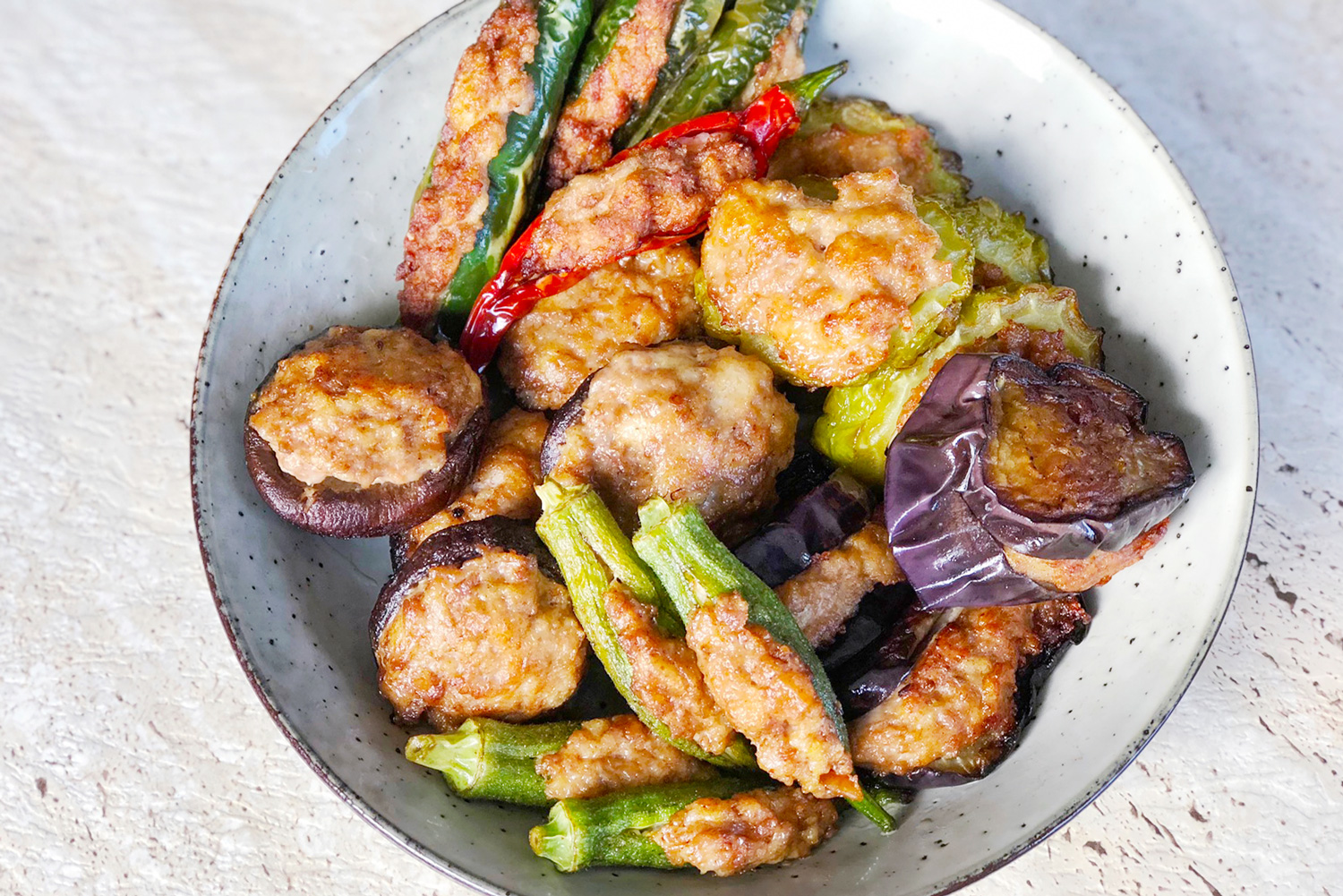 Address: Choong Kee Restaurant at 1277 Jalan King, Taman Hoover, 31650 Ipoh
Opening hours: 8:30 a.m. 17:30 a.m. daily, closed on Wednesdays.
Stuffed Tofu (Yong Tau Foo) is a traditional Hakka dish, I find it quite similar to Vietnam's stuffed bean curd. This dish is mainly made with tofu stuffed with fish or pork served with sauce. Today, stuffed tofu is modified in terms of filling with fish pate, chili, straw mushrooms, bean curd, bitter gourd…
Ăn đậu phụ nhồi ngon nhất ở Ipoh tại quán Choong Kee nhé. Nếu được hỏi ăn gì ngon ở Ipoh, Malaysia thì nhớ giới thiệu cho họ món đậu phụ nhồi này nhé.
Eat the best stuffed tofu in Ipoh at Choong Kee. If asked what is good to eat in Ipoh, Malaysia, remember to recommend this stuffed tofu dish.
TAU FU FAH – traditional tofu dish in Ipoh, Malaysia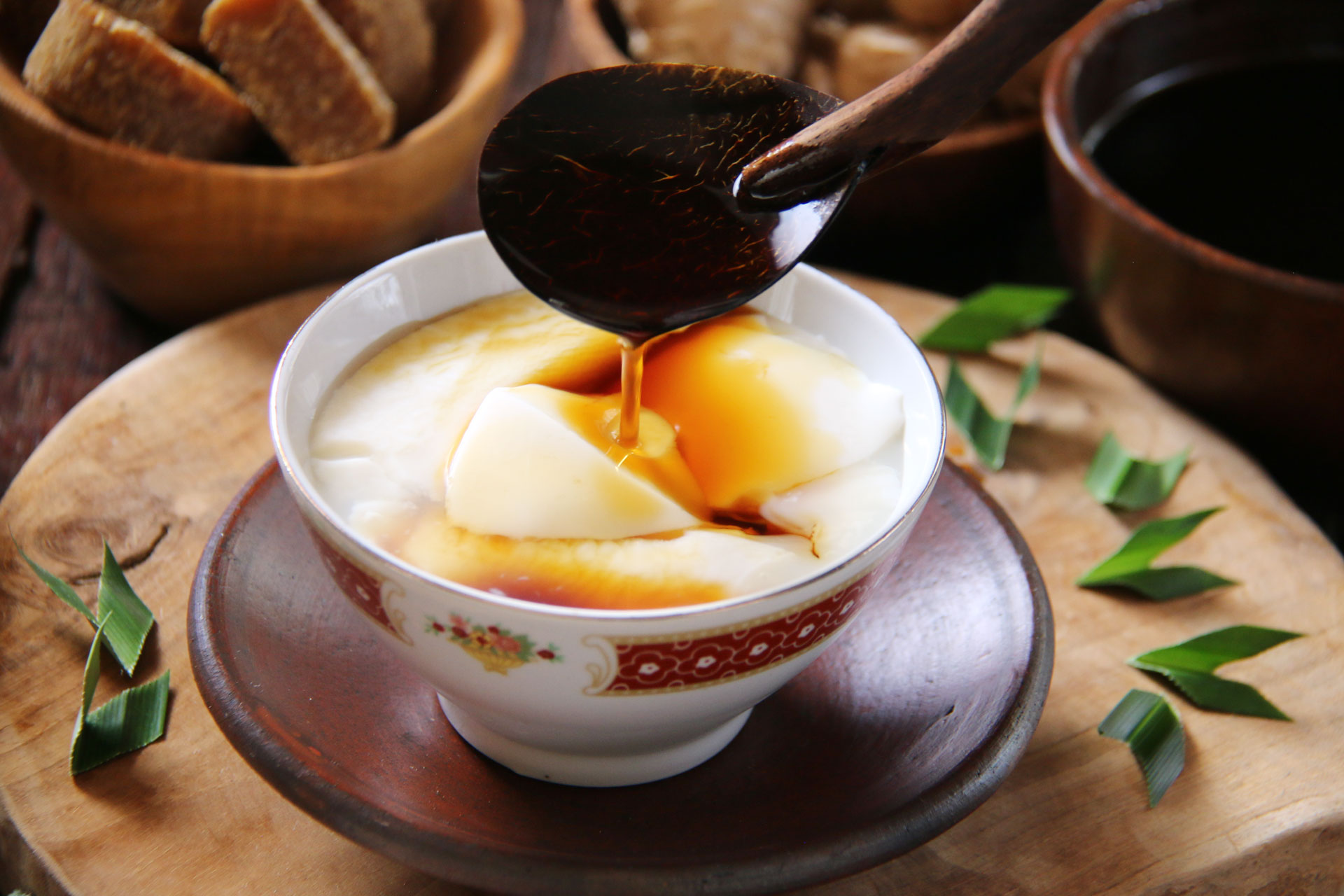 Address: Funny Mountain at 49, Jalan Theater, Ipoh
Opening hours: 10:30 – 18:00 daily, closed on Tuesdays.
Phone: 012-516 1607
Tau Fu Fah is a traditional tofu dish in Ipoh, Malaysia. Ipoh people often eat Tau Fu Fah with brown sugar water instead of white sugar water and do not eat with ice like the way in Vietnam. This is the most delicious and attractive dessert in Ipoh that is loved by tourists.
WHITE COFFEE – a famous specialty drink in Ipoh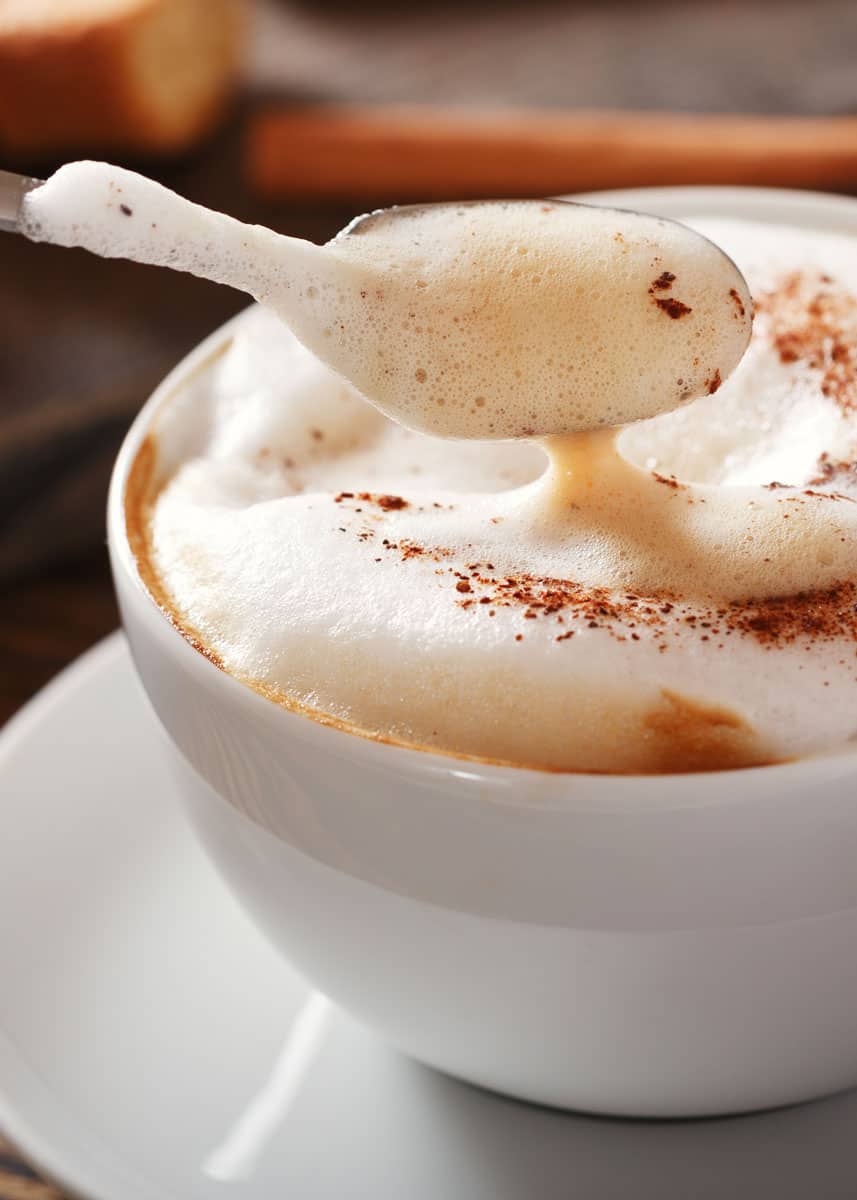 Address: Sin Yoon Loong, 15 A, Bandar Timah, Ipoh, Perak, Malaysia.
Opening hours: 6:00 a.m. – 5:30 p.m. daily.
Phone: +60 52414601.
White Coffee is known as a famous specialty drink in Ipoh. The white coffee here has a strong aroma and a bit of bitterness that creates a special flavor for this drink. The address to enjoy White Coffee in Ipoh is at Sin Yoon Loong which is one of the oldest traditional coffee shops in Ipoh (80 years old). A little tip for you is that locals here often drink white coffee with Hong Kee egg tarts.
Surely with your suggestions above, you have confidently answered the question of what to eat in Ipoh Malaysia, right? Dulichlive wishes you a happy and meaningful trip to Ipoh, Malaysia and don't forget to review the delicious and unique dishes in Ipoh.