From shoes to spas and highlands to islands; for the young or old, thrill seekers or sun seekers – Malaysia is an extraordinary country that offers it all.
Steeped in history and rich in culture – there is never a dull moment for the inquisitive traveller.
From the buzz of city high fashion, trendy hot-spots and modern cuisine, a natural escape is never far away. Be it sandy beaches or highland rainforests, a visit to the many spa or country resorts in Malaysia is a must.
Some like it luxurious, others like it organic – whatever it may be, there's something here for everyone as Malaysia Truly Asia awaits to amaze you.
Kuala Lumpur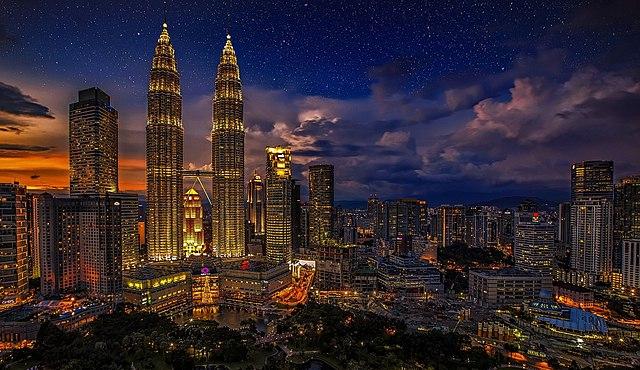 The experience begins from the moment you arrive at the world-class Kuala Lumpur International Airport, where smiles and friendly greetings welcome you to the country. For a city that never sleeps, Kuala Lumpur will leave you hungry for more – be it the food, colourful culture, shopping, spas or nightlife. In this city where East meets West, architecture of all sorts – colonial, traditional and religious – all share the same space with ultra-modern infrastructures to create a spectacular cityscape. The multiracial element of Malaysia defines the nation and contributes to its exceptional concoction of culture, tradition and food.
 Mind-blowing wilderness experiences
Malaysia is plentiful in its rainforests, national parks and wildlife. An escape from the daily noise into the wilderness is a therapeutic experience that you cannot miss.
Did you know that 75 per cent of the animals live on the crowns of the rainforest? What better way to watch these animals than by walking along the world's longest rainforest canopy walk. Sungai Sedim's Tree Top Walk is 925 metres long and stands 26 metres high from the forest floor. Along this walk you can bird watch and spot animals. You can also take part in jungle trekking, tubing and white water rafting.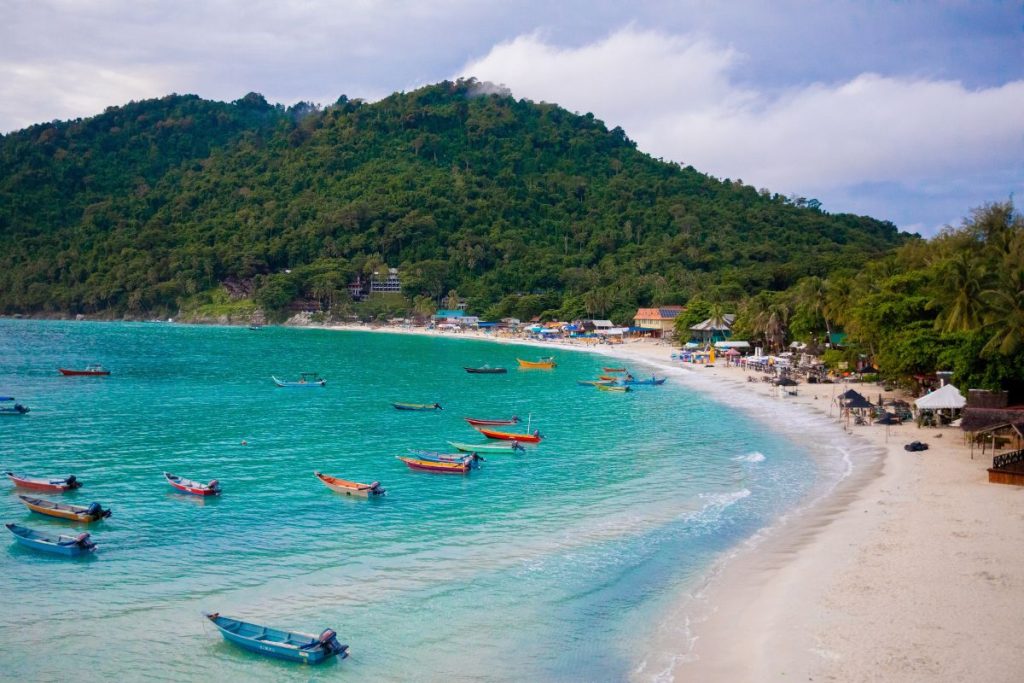 Lose yourself in the 130 million-year-old pristine rainforest at Danum Valley. The 43,800-hectare area is home to more than 500 species of birds, mammals, reptiles and amphibians. Danum Valley is also home to the world's tallest tropical tree; the 100.8 metre Yellow Meranti or Shorea faguetiana was discovered by a team of scientists from the United Kingdom and Malaysia.
Endless beach getaways

Soak up the sun at any of Malaysia's pristine beaches. We're talking about spots such as Langkawi, Mataking Island, Penang, Perhentian Islands and Sabah.
You can recline in the sun or make a splash with water activities like snorkelling, diving or water sports all day long. Plus the convenience of first-class luxury and budget accommodation means you can stay just footsteps away from the sand and sea.
Adventure park thrills
Unleash your inner child at Malaysia's many amusement and adventure parks. Whether you're travelling with kids, friends, as a couple or solo, a theme park is always a thrilling experience.
Adventure-seekers should head to Sunway Lagoon Theme Park, Selangor to slide their way down from an 11-storey slide tower. The Sunway Lagoon Theme Park is also home to the 5D Waterplexx, the first of its kind in Malaysia. It offers an amazing cinematic ride with multi-sensory thrills of wind, fog, mist, sprays, lasers, and more to give you a close-to-real water adventure.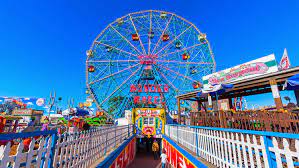 Do you dare to walk 100 feet above the ground? Those yearning for that adrenaline rush can stroll across the sky on the glass cliffs at Tower Walk 100 while enjoying the beautiful cityscape of Kuala Lumpur.
If heights aren't really your thing, perhaps you'd prefer the thrills of the sea. About two hours from Kuala Lumpur, the Kampar River is a hotspot for water rafting. The river provides three thrilling classes of rafting and along the way you can appreciate the natural beauty of Gopeng Forest.
Wellness travel
Why not pamper yourself at a luxury resort with traditional massages and spas? Or try glamping within ancient rainforests with waterfalls as your natural jacuzzies. Malaysia is the ultimate destination for wellness travel.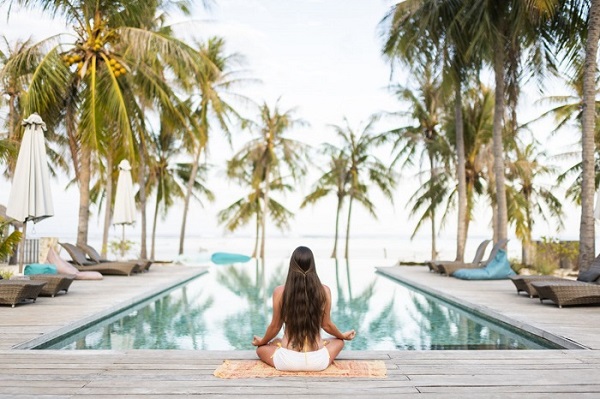 Enjoy a traditional Malaysian Urut massage at the Banjaran Hotsprings Retreat, Ipoh, Malaysia's first luxury natural hot springs wellness retreat. The retreat's techniques have been handed down for generations, including the recipe for its distinctive herbal massage oil, which is painstakingly prepared by boiling palm oil with various herbs and spices with warming and detoxifying properties.
For five-star luxury head to Tanjong Jara Resort. The resort offers accommodation, dining and an award-winning Spa Village. It has gardens, pools and houses a therapy centre featuring programs for relaxation, reinvigoration and stress relief based on traditional Malay, Arab, Indian and Chinese healing methods.
A foodie's paradise
No visit to Malaysia is ever complete without a gastronomic adventure of the country's multi-ethnic culinary diversity.
Each region in Malaysia has something unique to offer. If you're in Penang, you can't go past an Assam Laksa, which was rated seventh on the World's Best Foods by CNN Travel.
For a taste of authentic Malaysian street food visit Jalan Alor. Located near the ever-bustling area of Bukit Bintang, the whole stretch of Jalan Alor is designated for hawker stalls. Sample the best street food from Malaysia's different cultural communities including the Malays, Chinese and Indians, as well as the many ethnic groups in Sabah and Sarawak.
 A land of myths and legends
Stories that are told and passed from generation to generation are an integral part of Malaysian culture. These stories are told by tribal and community leaders and deliver important lessons about life.
Today, these stories are told at tribal gatherings, through street art, shadow plays and traditional dances.
You can hear or see the telling of these stories at Moon Shadow Stories, Convergence, the street art murals of Penang or Perak, or watch a play at the Malaka Encore theatre.
Cultural diversity
The term multicultural is an understatement when describing Malaysia. The country has its own unique blend of religions, traditions, festivals and people that truly embody the spirit of diversity and unity.
Cultural activities and festivities are celebrated all year round, and visitors are welcome to take part. During Hari Raya (Eid Ul Fitr), at the end of Ramadan, it has become a long-standing tradition for Malaysians to open their homes to gather and feast.
Celebrate Chinese New Year by sampling some of Malaysia's most popular dishes such as Yee Sang, Char Kuey Teow and Bak Wa. Then, head to Petaling Street in Kuala Lumpur to experience lion and dragon dances as well as fireworks.
Witness Deepavali (also known as Diwali) preparations in Kuala Lumpur's Brickfields district, known locally as 'Little India'. Or visit the Batu Caves just outside of the city. The stunning natural limestone caves are adorned with temples and shrines and are a place of pilgrimage for Hindu devotees.
A home away from home
You'll feel at home with Malaysia's world-renowned hospitality. For a truly authentic cultural experience, take part in one of the country's many homestay programs.
Experience living with the indigenous people of Sarawak with a Longhouse stay. Replace hot showers with cool and refreshing river dips and reconnect with nature in this immersive and communal living space. Here you can dance to traditional music played on unique Sarawakian instruments, sample local dishes and listen to stories, folklore and legends.
Enjoy traditional Malaysian village life with the Mescot Kopel eco-tourism initiative. Take part in activities such as cooking, farming, wildlife encounters and village sports.
 Rich heritage
Malaysia as we know it combines the tradition of indigenous communities with colonial influences and contrasting modernity. The result? A melting pot of architecture and history, as diverse as the people that inhabit it.
Embark on a historical trail and watch heritage unfold. In Penang, the George Town UNESCO World Heritage Site features Malaysia's best restored traditional architecture as well as a multitude of heritage trades and arts. Inside, the 'Street of Harmony' reflects the influence of the diverse communities that have made Penang their home. The World Heritage Site is compact enough to be explored on foot, bicycle or trishaw (a three-wheeled bike with a driver).
Discover Malaysia's treasure-trove of iconic historical buildings. In the Penang region, visit Pinang Peranakan Mansion, an ornate abode combining Chinese, Malaysian and European design. When in Kuala Lumpur, be sure to visit the hyper-modern Petronas twin towers and Saloma Bridge. The Sultan Abdul Samad Building is another must-see,  one of Malaysia's most prominent and treasured heritage buildings.
Mountain adventures
Malaysia's terrain is built for adventure with hundreds of peaks just waiting to be conquered.
Take on Mount Kinabalu, one of the highest mountains in South East Asia. Witness the beauty of Borneo from above on the 'Walk The Torq' trail, suitable for hikers of all fitness levels.
At the summit of Mount Brinchang in Pahang sits the enchanting Mossy Forest. Said to be the oldest forest in Malaysia (around 200 million years old), a visit with a local guide is a must.
Or discover dizzying views on the Mulu Canopy Skywalk, one of the longest tree-based walkways in the world.